Post from Cheeky Monkey Toys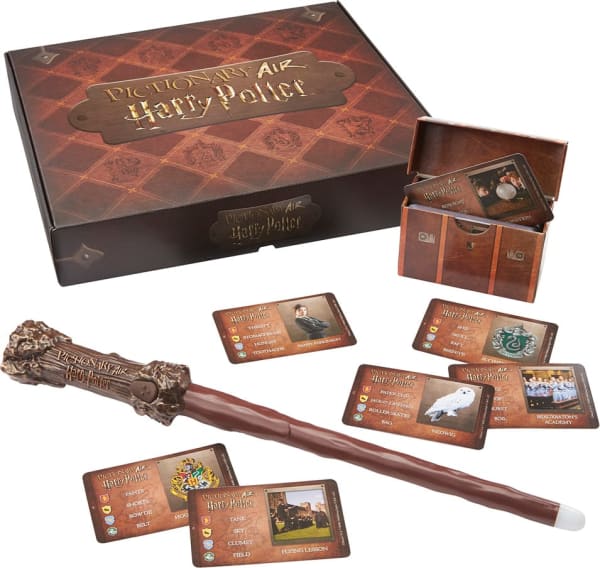 Pictionary Air Harry Potter Game. Get ready for a spellbinding twist on the classic drawing game with Pictionary Air Harry Potter! Use your Air Pen (shaped like Harry's famous wand) to draw in the air and see it on screen. Cardholder and 112 double-sided clue cards, inspired by the Wizarding World, get you up and moving to help your team guess your sketch. Get started by downloading the free app to your smartphone or tablet (required for play). Witches, Wizards, and Muggles will all be delighted! Perfect for an active magical family game night! Requires 1 AA battery, not included. From Mattel, for ages 8 yrs-adult.
Buy Product
Inquire More
---
About Cheeky Monkey Toys
A store where you will find a joyful collection of high quality, interactive toys to awaken the untamed mind of your child. We offer a wide range of products for kids and children from newborns to adults - anyone young at heart. Knowledgeable staff are always available to help you choose age-appropriate gifts and we offer complimentary gift wrapping. We strive to make your shopping experience a joyful one.
View more from Cheeky Monkey Toys