Post from Reach and Teach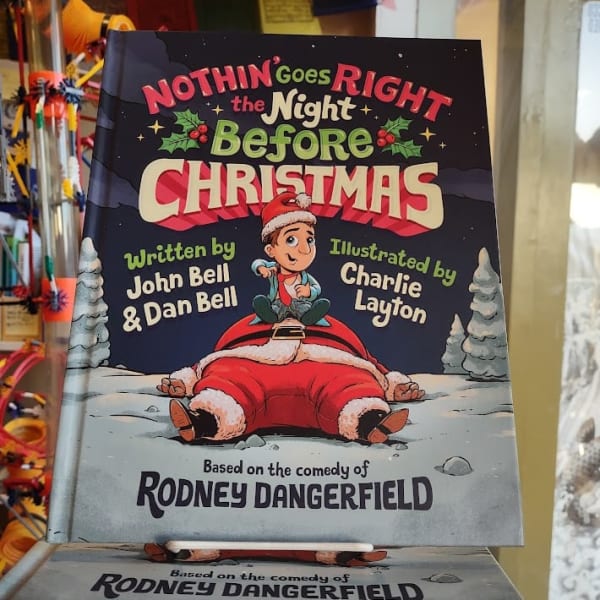 In this comedic retelling of the holiday classic, a young Rodney Dangerfield prepares himself for yet another disappointing Christmas when his night is suddenly turned upside down. Will this be the Christmas where Rodney finally gets some respect? Revisit your favorite Rodney Dangerfield one-liners in this charmingly illustrated, read-aloud story that is sure to become a new holiday tradition for fans of all generations.
Buy Product
Inquire More
---
About Reach and Teach
We are San Mateo's independent bookstore and shop for unique products that transform you and the world. Everything at Reach and Teach is focused on Gender Equality, Sustainable Living, and Peacemaking. We offer books, toys, puzzles, games, green lifestyle products, teacher resources, and fair trade gifts for all ages. Our store is open for in-store browsing. Plus we offer curbside pickup and if you live within a 5 mile radius of our store, we are happy to personally deliver your order to your door at no charge. You can also order online through this website. One of the key things people tell us they love about our store is how we work directly with each person to find just the right thing to match their needs, especially when they are looking for gifts. We're HERE for you by email anytime or give us a phone call during our regular business hours and check out our photoblog Reach and Teach NOW!
View more from Reach and Teach