Post from ArtsbyAurora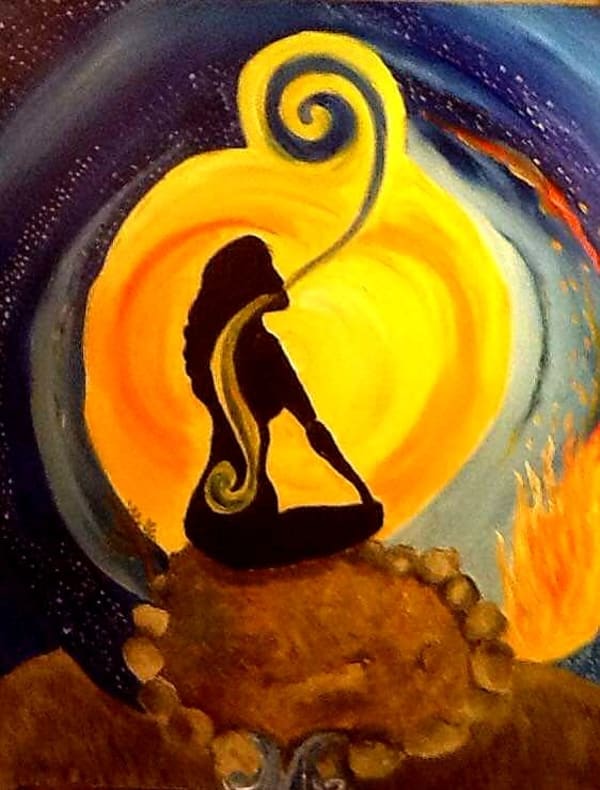 Just remember to breath... Media : Acrylic Size : 18"W x 24"H x .5"W Price : $175 Subject - Figurine Disclaimer - Each painting is handmade and is unique. Please give 2 weeks for shipping. This artwork will be made to order.
Buy Product
Inquire More
---
About ArtsbyAurora
Art remains a strong contender of how we share our opinions and ideas. It has the possibility of changing one's thoughts, opening new ideas, and innovating the unthinkable. However, art is also borrowing received ideas so common to our educational system and altering them into creating a novice trend. ​​ I have no grand illusions that art will create a revolution in the traditional sense, but have witnessed the powerful changes it can make in an individual. Just one new idea can change a persons' perception. The world may not change in an instant by art, but it's slow and insipid spread into the active part of our brain's lives to tell the tale. It may leave the studio and make its way around the world, and yet come back to the studio where anything can happen. My work in the past ten years used revealing aspects of expression and emotions, which have a profound impact on people's feelings. It ranges from the context of the landscapes, abstracts, semi-abstracts, still life to figurines inspired by the subtle beauty around me. My goal is to share a perception of my reality by transforming it into a relatable yet unique piece that speaks to each of you on an individual level.
View more from ArtsbyAurora