Post from M M Design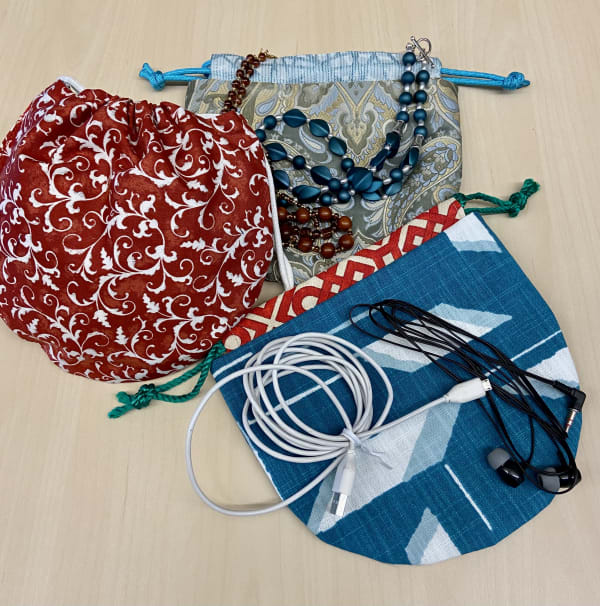 DRAWSTRING POUCH Made from designer sample fabrics saved from the landfill, this versatile 8" drawstring pouch, made with mix & match material, is fully lined and quite roomy. It's great for small electronics, jewelry, craft supplies, etc. for home, travel, or even gift giving.
Buy Product
Inquire More
---
About M M Design
I was born in the Bay Area and grew up here. I've also been a serial crafter most of my life. Sewing and making jewelry are two pursuits that have stuck. My designs reflect the aesthetic of simplicity and subtlety, which I came to appreciate during my years living in Japan, blended with the Western benefits of non-traditional experimentation and even boldness. I like the things I make and I hope you do too. Discovering Fabmo a few years ago has been a boon. The wide variety of materials, colors, and prints would inspire anyone. Upcycling the many goods available through FabMo is a noble goal.It's a challenge I embrace.
View more from M M Design