Post from Wabi Sabi Art Studios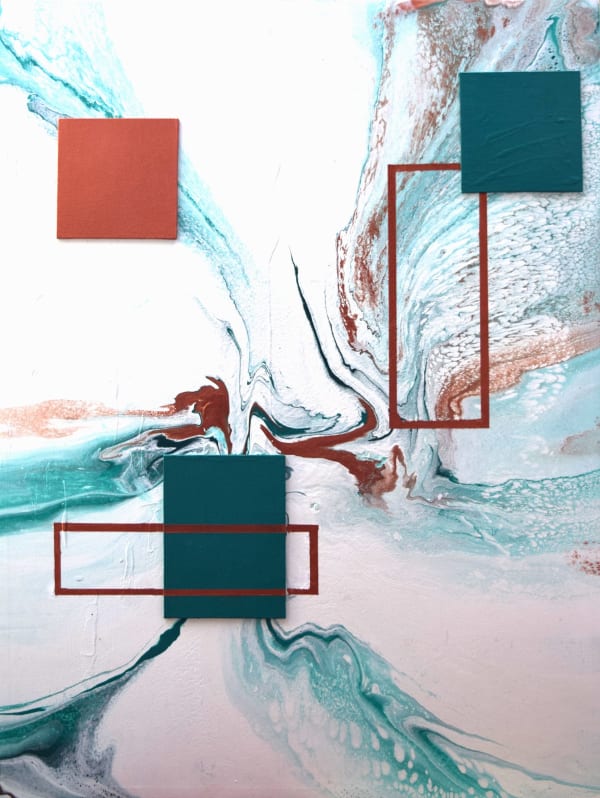 This abstract acrylic painting will brighten your space. Geometrical features sit on a bright white matrix with dancing greens and coppers. The acrylic painting is 30"x40"x1.5" and made on archival-quality cotton duck stretched around a professionally constructed frame kiln-dried wood frame. This piece can be displayed horizontally or vertically, however your space allows. I would be honored to share this piece with you.
Inquire More
---
About Wabi Sabi Art Studios
Geological and aerospace engineer who has lived with multiple sclerosis for 20+ years. She recently retired from the corporate world and has been exploring many art forms including fluid art, abstract painting, quilting, paper crafting, and sculpture. Just like the universe, her world of art forms is expanding at an alarming rate!
View more from Wabi Sabi Art Studios