Post from Vertical Rows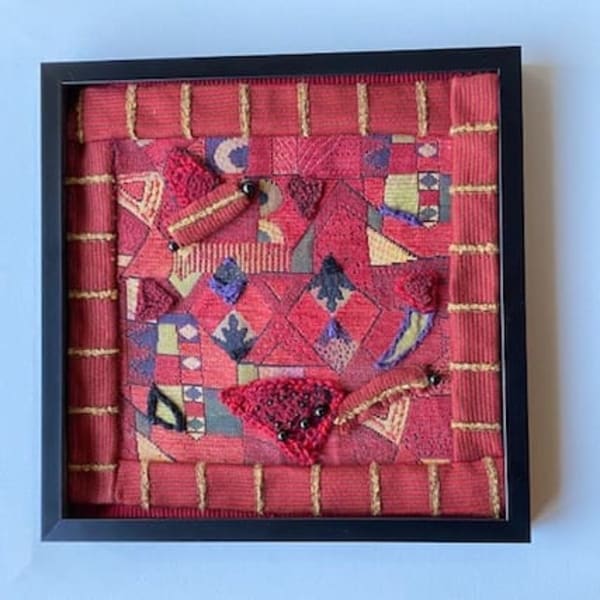 Framed Wall Art - Red, Black, Purple, and Green Rescued new designer fabric, handworked fibers, handworked black beads. Approx. 12" x 12". Price includes sales tax, shipping, and handling.
Buy Product
Inquire More
---
About Vertical Rows
Based in San Francisco, artisan Michele Jackson focuses on contemporary home products and wearable art. One-of-a-kind pieces combine rescued designer materials and creative sewing and assemblage. Some pieces mounted on small cabinets, cubes, or containers provide storage.
View more from Vertical Rows