Post from KataLulu Designs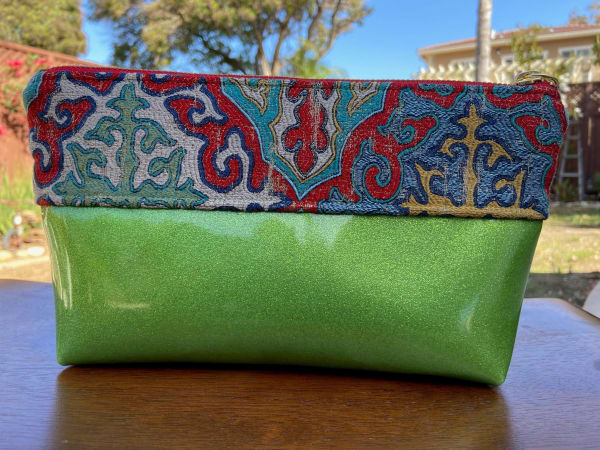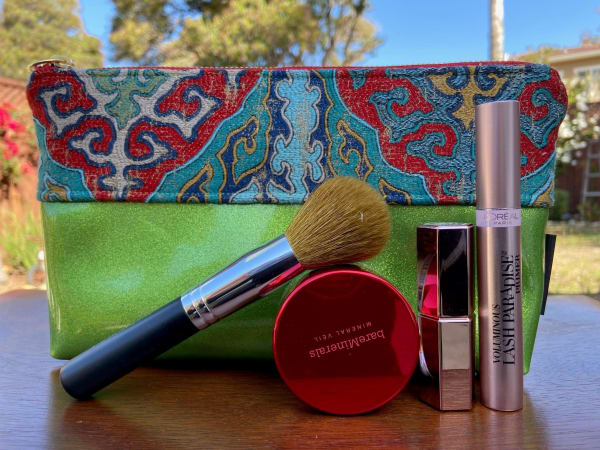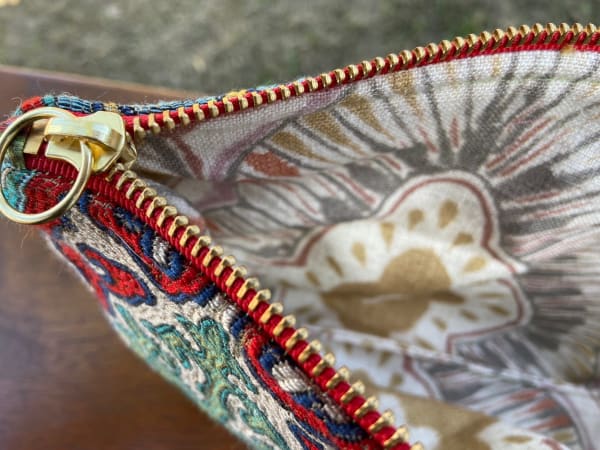 Large Taza Patterned Upholstery with Lime Sparkle Vinyl Cosmetic Bag, Zipper Lined Pouch, Travel and Organizing Pouch. This beautiful large size zipper pouch is made with a perfect combination of class and sass!
Buy Product
Inquire More
---
About KataLulu Designs
A Fine Arts graduate with a degree in textiles and crafts, I have always been fascinated with materials, colors and textures. I love to honor the vintage styles and looks of my childhood and past and the timeless feel of classic fabrics and textiles, from the clean lines of a '47 Plymouth, the textures of my grandma's couch to the fine details of a handmade quilt. Having a passion for upcycling and repurposing materials, the discovery of FabMo, my local source for exquisite rescued designer materials, has been a match made in heaven. The treasured scraps and samples offered never disappoint; they dictate my creations and the results are always one-of-a-kind items to be enjoyed for years to come. My bags are clean and nostalgic combining touch-enticing textures, savory leathers and vinyl, and colors that bring life to the eye. I am truly grateful for the precision and quality that years of sewing have given me, and I have endless ideas and the focus and energy to keep challenging myself and delighting customers with creative designs.
View more from KataLulu Designs