Post from Totes By Clydesdale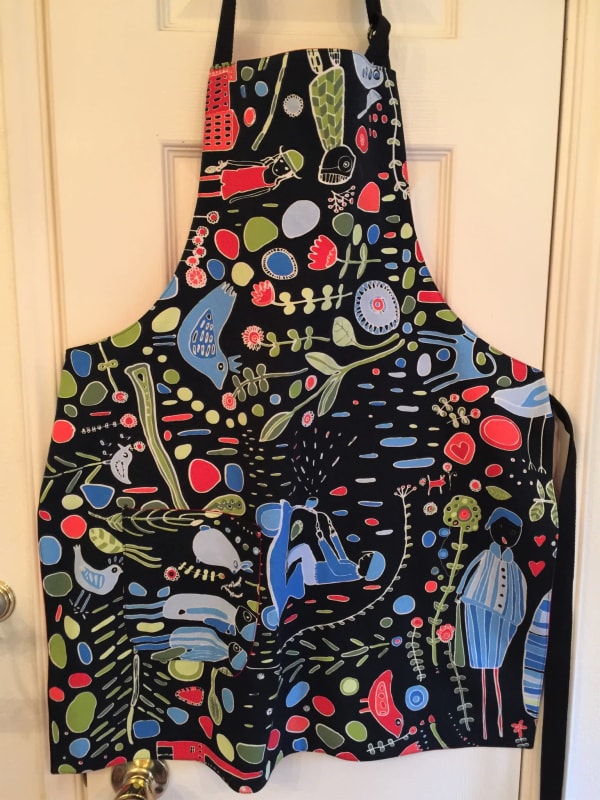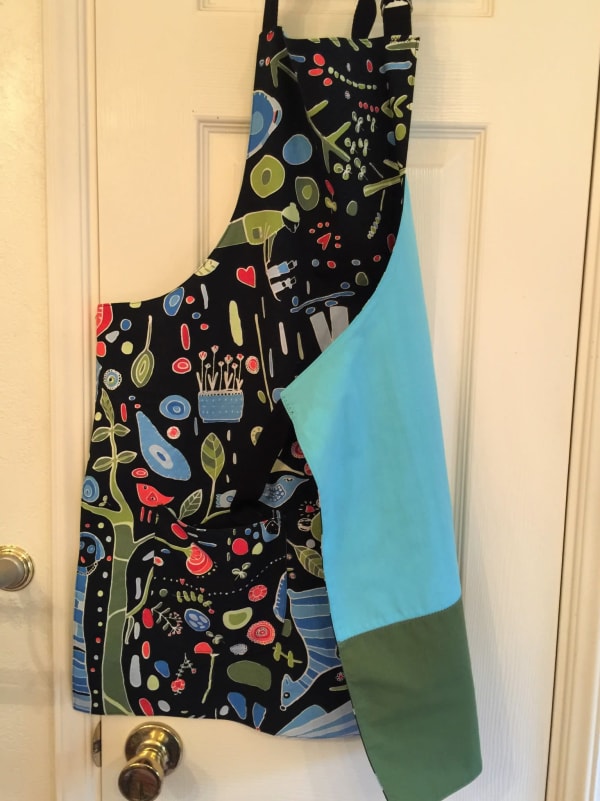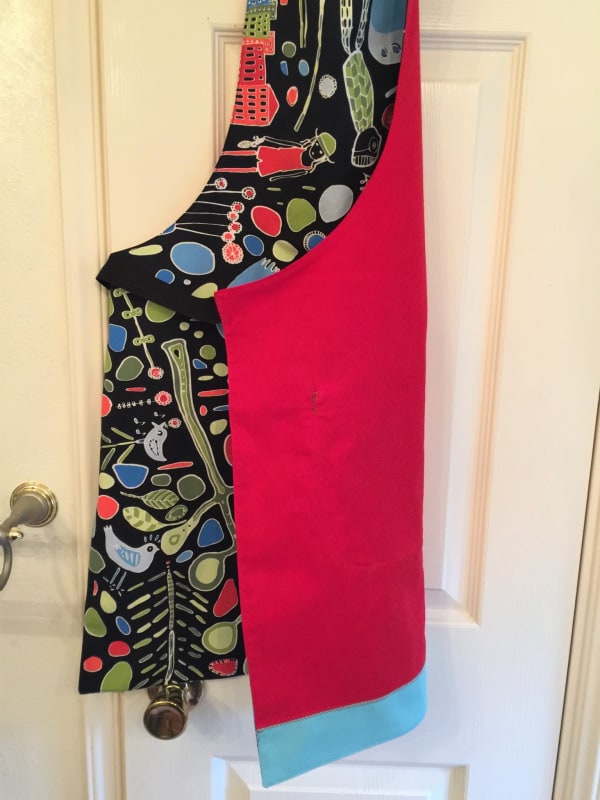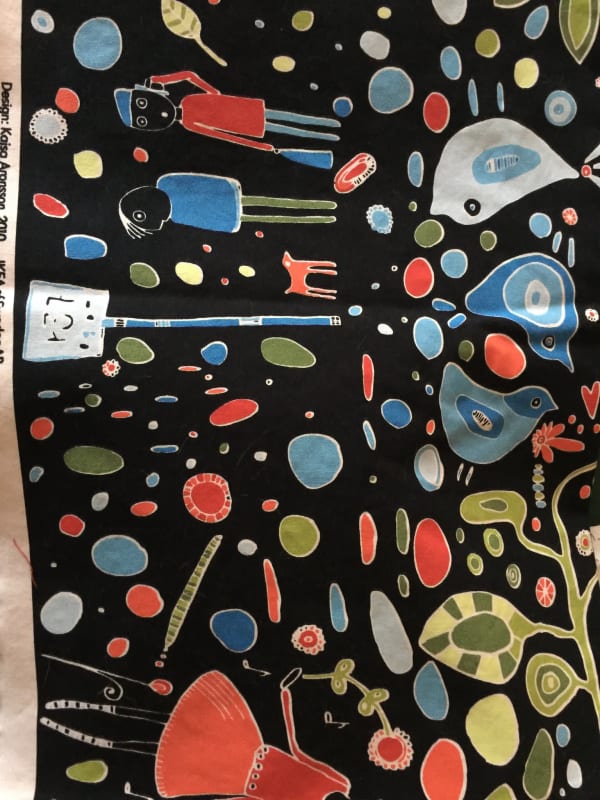 Colorful Print on Black – Adult Aprons. People, Plants, Birds, Buildings, and Geometric Shapes. People, Plants, Birds, Buildings, and Geometric Shapes make a very colorful child-like print on black background, by Kajsa Aronsson for IKEA of Sweden from 2010.
Buy Product
Inquire More
---
About Totes By Clydesdale
I use novelty prints (Hello Kitty, animals, wine, music, etc.) fabrics with sports team logos, holiday prints (including Halloween, Christmas, and Chanukah), and also decorator and upholstery fabrics. Many of my fabrics come from FabMo, whose mission is to rescue designer materials for creative reuse. The aprons are made in sizes for adults and children. I have over 100 tote bags, 50 bottle / gift bags, and many aprons in my inventory, so if there is a color or pattern you would like, please ask. I might have it already made, or I could create a custom order for you. Deborah Miller is the owner and creator at Totes By Clydesdale. I have been sewing tote bags since August 2015. It started with one bag for my daughter. I enjoyed sewing it, so I made more, and more; and it kept growing until I gave tote bags to everybody that holiday season. My daughter suggested that I sew bottle / gift bags, so I have added those. A friend likes aprons, so I have added aprons. Why Clydesdale? Well, it's easier to remember than my common name. I had a cat several years ago whose feet were VERY furry, so I started calling her Clydesdale, and I sometimes use that name when I write reviews.
View more from Totes By Clydesdale