Post from Reach and Teach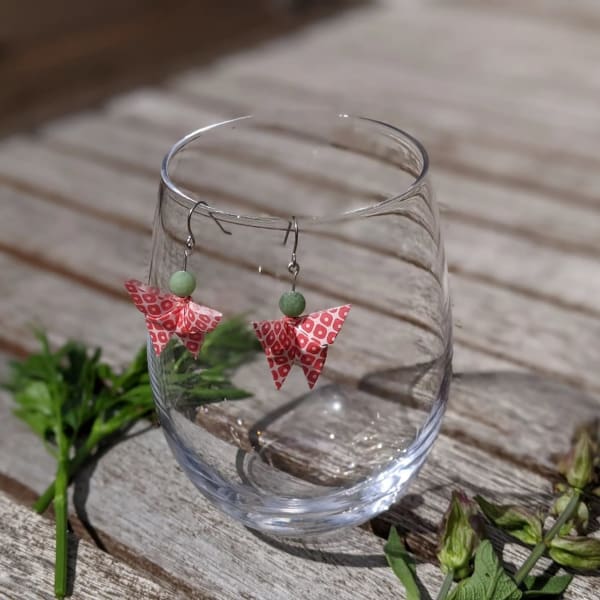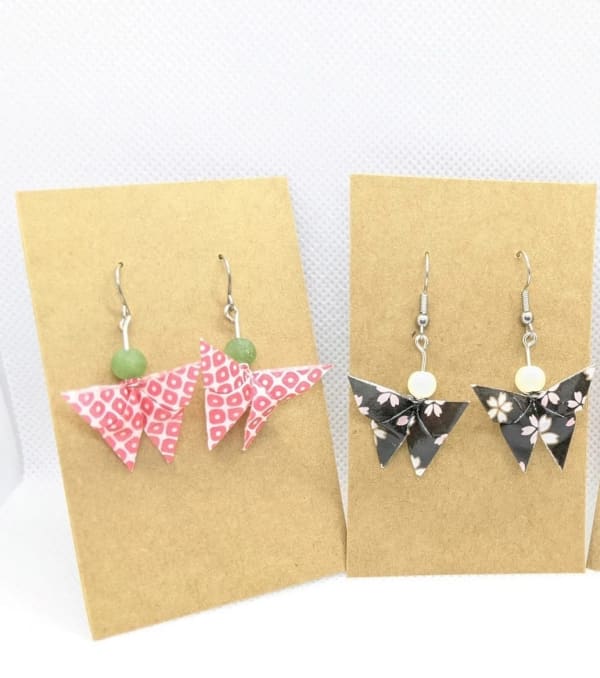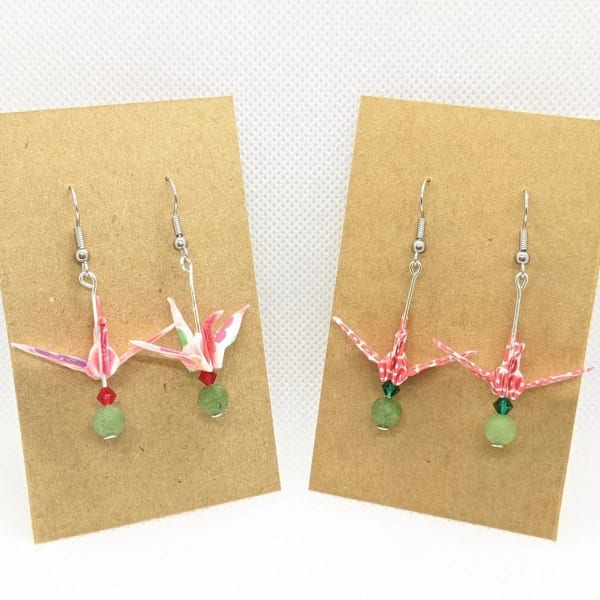 When one of our friends discovered these earrings on Etsy, AND, learned about the story behind them, he immediately reached out to us. Amane Shiohara works in biotech in Australia for a living and creates beautiful art to raise money for cancer research as a passion. Each pair of earrings is handmade origami with hypoallergenic surgical steel loops. We have cranes, leaves, butterflies, and circles in a wide variety of colors and a portion of every sale goes to support cancer research in Australia and Japan. Inspired by the story of Sadako Sasaki's 1,000 Cranes, Amane began folding origami during her own struggles with cancer. Sadako and the Thousand Paper Cranes is based on the true story of a girl named Sadako Sasaki. It begins nine years after the United States dropped an atom bomb on the city of Hiroshima, Japan in an attempt to end World War II. When the bomb fell, Sadako was only two years old, and she survived the explosion with seemingly no injuries. However, when Sadako was 11 years old, she discovered that she had leukemia, a form of cancer many people called the 'atom bomb disease'. The leukemia was a result of radiation poisoning from the bomb. While Sadako was in the hospital, her best friend Chizuko told her that if she folded one thousand paper cranes, the gods would heal her. Sadako continued to grow weaker and sicker, but she never gave up hope. In the book, the young girl only managed to fold 644 of the beautiful paper birds before she took her last breath. After her death, Sadako's classmates folded the rest of the one thousand paper cranes, and they were buried with her. Sadako's story is one that inspires peace and hope all over the world, and there is a monument in the Hiroshima Peace Memorial Park in memory of Sadako that helps spread her story.
Inquire More
---
About Reach and Teach
We are San Mateo's independent bookstore and shop for unique products that transform you and the world. Everything at Reach and Teach is focused on Gender Equality, Sustainable Living, and Peacemaking. We offer books, toys, puzzles, games, green lifestyle products, teacher resources, and fair trade gifts for all ages. Our store is open for in-store browsing. Plus we offer curbside pickup and if you live within a 5 mile radius of our store, we are happy to personally deliver your order to your door at no charge. You can also order online through this website. One of the key things people tell us they love about our store is how we work directly with each person to find just the right thing to match their needs, especially when they are looking for gifts. We're HERE for you by email anytime or give us a phone call during our regular business hours and check out our photoblog Reach and Teach NOW!
View more from Reach and Teach