Post from Kelly Cansler, Farmers Insurance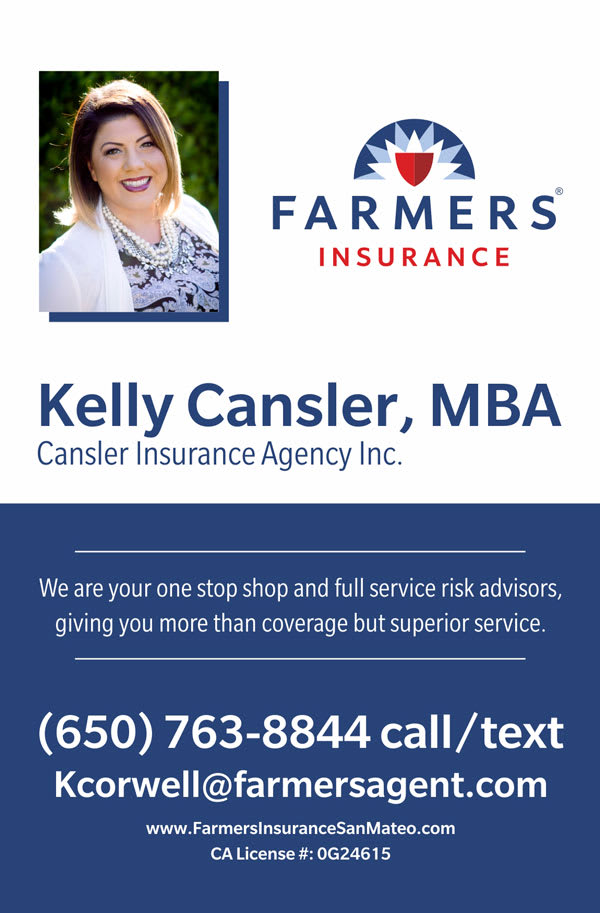 INSURANCE YOU CAN DESIGN TO MEET YOUR EVER CHANGING NEEDS! Contact me for a free coverage review! More options, providing you more discounts. Get the most value for your coverage! Call 650.763.8855 today! For Home, Auto, Life and Business!
Learn More
Inquire More
---
About Kelly Cansler, Farmers Insurance
About Kelly Corwell Cansler kc Kelly Corwell Cansler, is a local Farmers Insurance Agency Owner born and raised here on the Peninsula, she is married to her husband Ryan since 2011 and they have a daughter named Khloe who was born in June 2015. Kelly has owned her Farmers Agency since 2008, and built from the ground up – she was her own first client. Now nearly a decade later she has hundreds of clients within her agency and annually qualifies for the company achievement clubs and ranked within the top percentage of agents nationwide.
View more from Kelly Cansler, Farmers Insurance