Post from Party On Party Box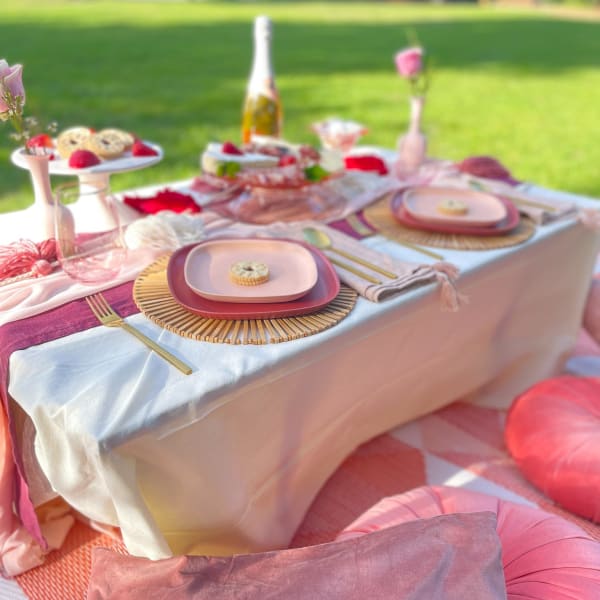 Valentine's Day & Galentine's day tablescapes. Impress your date with the easiest table setting. Perfect for a last minute romantic at-home valentine's day. Rent Now - starting at $50 for 2. We also do custom decorations and table settings. :) We're here to help you create a special experience.
Buy Product
Inquire More
---
About Party On Party Box
Party On delivers unique party decor rentals straight to your door. We like to make party planning easy, eco-friendly, and most of all fun. We do the hard work of curating one-of a kind party experiences. We specialize in small gatherings from 2-25. Each box is a perfect combination of high-quality decorations and beautifully handmade elements. It's an affordable way to decorate for your next party! ‍ Wow your guests on any occasion while feeling good about cutting out waste that comes from conventional disposable paper and plastic decorations. We work closely with local makers as well as other vendors whose environmental values align with ours. We feel that you it you do not need to sacrifice anything to have a good time…other than maybe balloons. Perfect for Birthdays, Bachelorette Parties, Backyard BBQ's, Team Building Events, Dinner Parties and so much more!
View more from Party On Party Box