Post from Cheeky Monkey Toys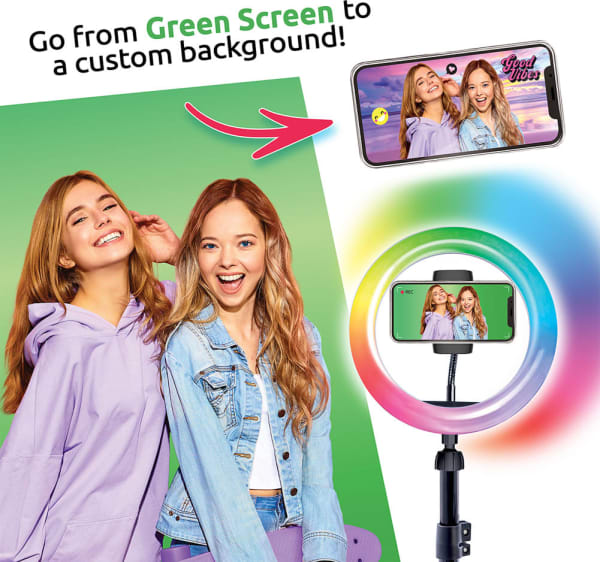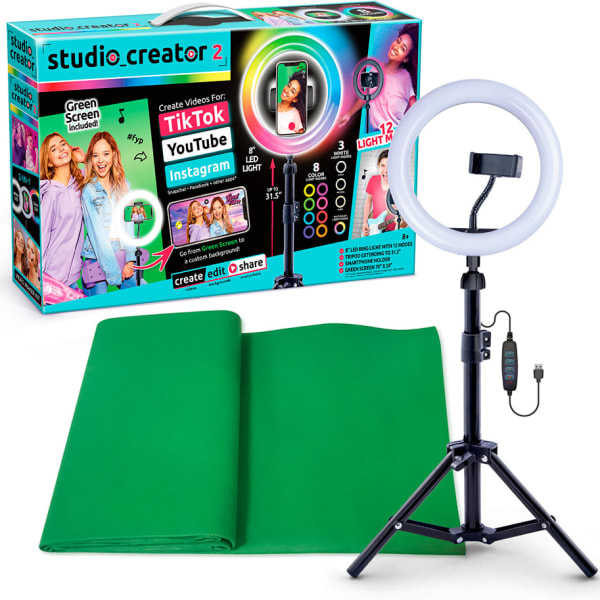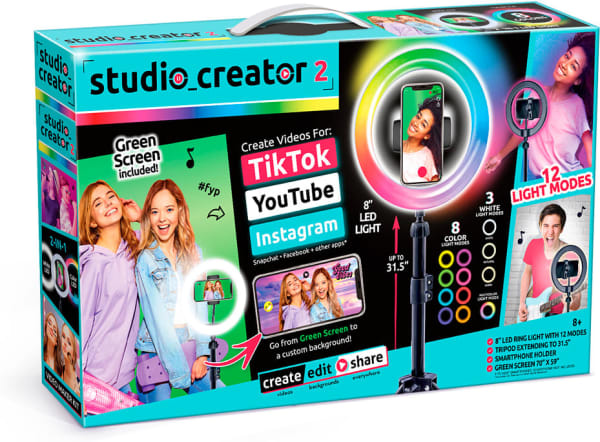 Studio Creator 2 Video Maker Kit. Take your videos to the next level! Customize your background and lights to make your own unique vlogs, reviews, tutorials, music videos and more. Great for parties too! Includes adjustable tripod, 59x70" green screen, 12-mode LED ring light with USB power supply, smartphone holder, 118" USB cable, plus power and brightness controller. Remember, privacy and safety are top concerns, so follow age guidelines and regulations when using social media! Smartphone not included.
Buy Product
Inquire More
---
About Cheeky Monkey Toys
A store where you will find a joyful collection of high quality, interactive toys to awaken the untamed mind of your child. We offer a wide range of products for kids and children from newborns to adults - anyone young at heart. Knowledgeable staff are always available to help you choose age-appropriate gifts and we offer complimentary gift wrapping. We strive to make your shopping experience a joyful one.
View more from Cheeky Monkey Toys