Post from SewWell Said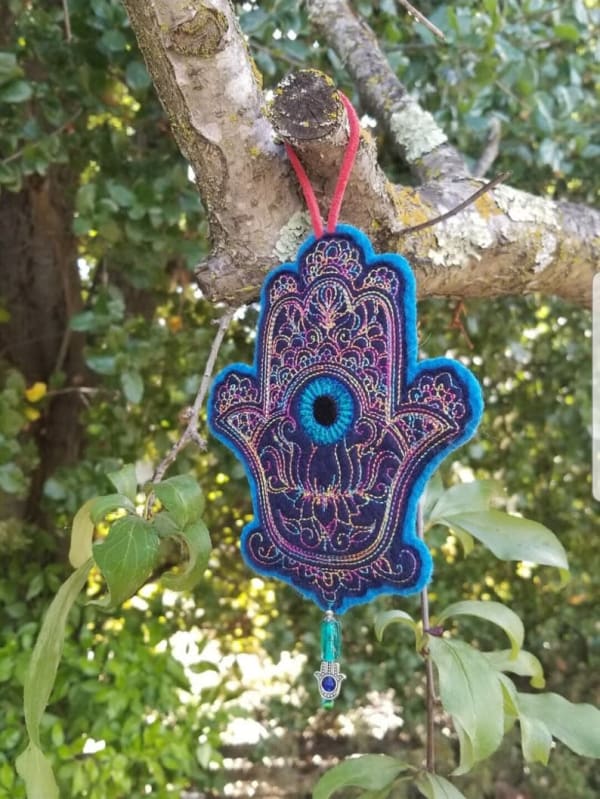 Hamsa hanging talisman. A Hamsa or "Hand of God" is a symbol found in many religious and cultural traditions. The clear blue eye in the center of the palm is believed to ward off the "evil eye" or negative energy. This one is embroidered with a lovely variegated thread. The bottom is embellished with a small silver-tone hamsa bead, to echo the large one!
Buy Product
Inquire More
---
About SewWell Said
I am a designer, and seamstress with a home-based business in Cupertino. I create eco-friendly home decor and accessories often embellished with embroidery. I also take custom orders for special occasions. A majority of my materials come from FabMo, a group dedicated to keeping discontinued designer fabric samples out of the landfill. The results are beautiful, and useful one-of-a-kind creations.
View more from SewWell Said