Post from SewWell Said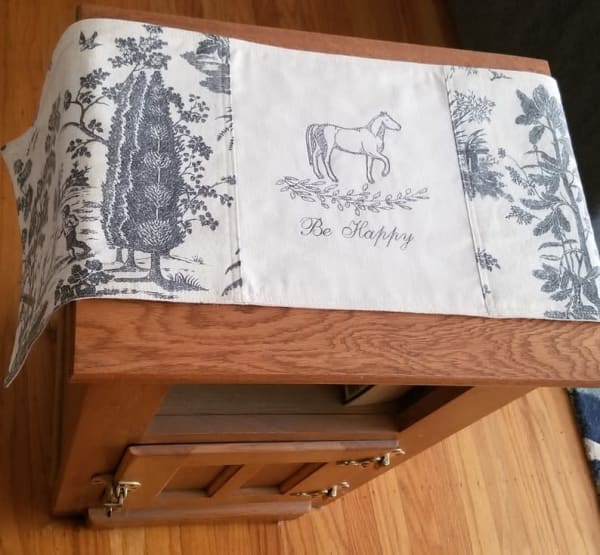 "Be Happy" horse table runner. This high-stepping horse will remind you to "Be Happy"! This runner will protect your table or cabinet, and is decorated with a classic embroidered horse over a laurel branch in the center, and pictorial toile de jouy cream and dark gray cotton fabric on the sides. These FabMo fabrics were rescued from the landfill and repurposed to a lovely home decor piece. Locally handmade in Cupertino!
Buy Product
Inquire More
---
About SewWell Said
I am a designer, and seamstress with a home-based business in Cupertino. I create eco-friendly home decor and accessories often embellished with embroidery. I also take custom orders for special occasions. A majority of my materials come from FabMo, a group dedicated to keeping discontinued designer fabric samples out of the landfill. The results are beautiful, and useful one-of-a-kind creations.
View more from SewWell Said