Post from Beksan Designs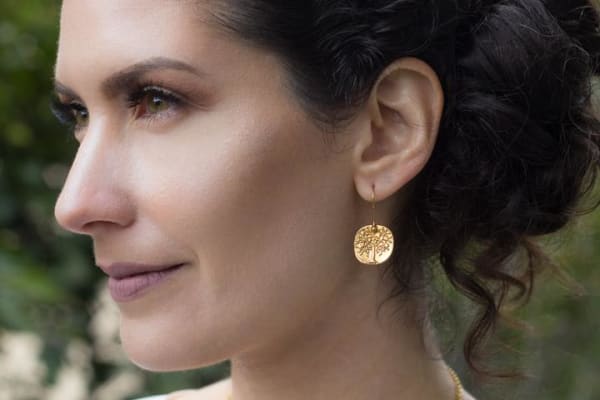 Earrings - Antika - Geo Tree of Life 24kt Gold Vermeil. Tree of Life represents beginning of a new life and a fresh start, a symbol to bring hope for the future. Connect with nature in these uniquely designed 24kt gold vermeil etched "tree" earrings, suspended from a hook earring insert.
Buy Product
Inquire More
---
About Beksan Designs
Beksan Designs features unique, hand-crafted jewelry collections, elegant scarves, and authentic Turkish accessories. We are two sisters, Meyla and Nevra, who created Beksan Designs as a way to craft jewelry that reflects our Turkish heritage. Together we come up with unique designs and then work directly with local Turkish artisans to make them a reality. Through a combination of original creations and a curated collection of authentic accessories, we are committed to bringing customers beautiful and unique jewelry, scarves, purses, and other Turkish accessories.
View more from Beksan Designs