Post from Brigadeiro Sprinkles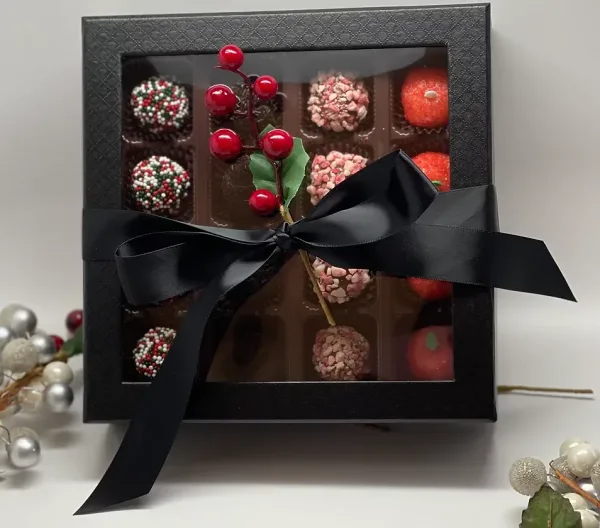 Holiday Brigadeiros Box of 16: Brigadeiro Deluxe Holiday Box with 16 handcraft brigadeiros Flavors included: Bark (Traditional milk chocolate brigadeiro with peppermint crushed); Bourbon (Dark Chocolate infused in bourbon, Raspberry Champagne (White Chocolate Truffles with raspberries infused in champagne); Traditional with holiday sprinkles. Other flavors available upon request.
Buy Product
Inquire More
---
About Brigadeiro Sprinkles
Brigadeiro (brea-gah-day-ro) is the most beloved dessert from Brazil, traditionally made with condensed milk and cocoa. It is a mouth-watering treat with consistency between caramel and a truffle. It is slowly cooked to perfection. My name is Zeila. I am originally from São Paulo, Brazil, but currently call San Francisco, California home. I made my first brigadeiro when I was 7 years old, learning first hand from my mother who always made sure we had brigadeiros at our birthday parties. The idea to bring this delicious tradition to America evolved after my own daughter was born in New York City. I wanted her to grow up with Brazilian traditions so I always made brigadeiros for her birthday parties. Soon, friends and family started to ask me to make brigadeiros for their events as well. Here at BrigadeiroSprinkles, each brigadeiro is unique and made with only the finest and natural ingredients. Our brigadeiros are always gluten-free and rolled individually - it is both an art and love that I want to share with you. We have traditional and seasonal flavors, what is yours?
View more from Brigadeiro Sprinkles