Post from Fused Glass by Dana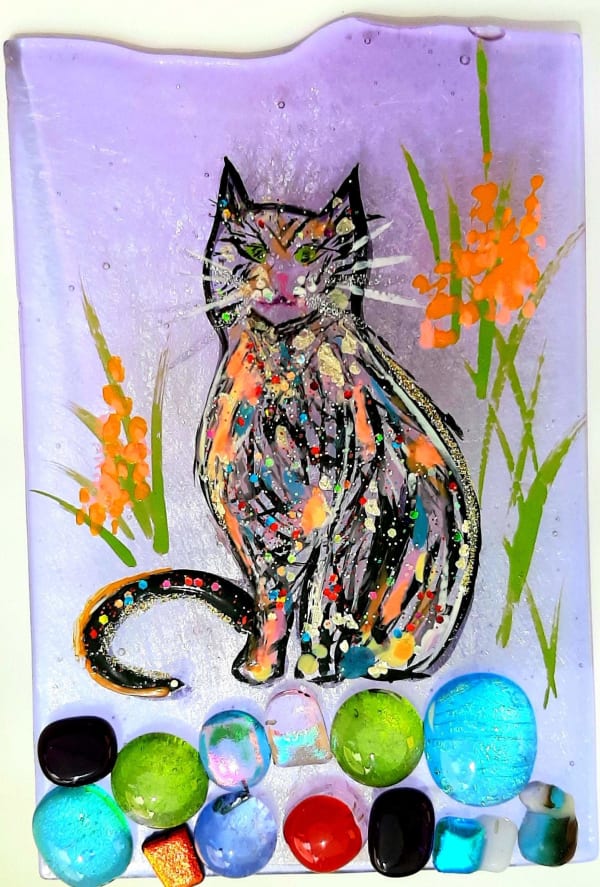 Kitty Cat nightlight- Hand Painted: This is a very special 1 of a kind Kitty Cat nightlight design. Sure to please the most discerning of art appreciators. I selected this particular shade of Neo-Lavender glass to set this piece off. It's gorgeous and very rare due to the high cost of mining the minerals required to make this color. It is extra special because it has a metallic iridescent surface. We are just lovin' our furry friends.
Buy Product
Inquire More
---
About Fused Glass by Dana
Since 2004 I have pursued an innate passion to observe, design & create daily. I am solely responsible for all design concepts to completed artwork & curated collections. High quality originals and refined hand crafts(wo)manship are the reason my customers keep coming back and write wonderfully supportive reviews. My process is about channeling a harmonious flow of energy from the Universe/God through my hands into gifts for your home and body. My background includes working with colors in the interior design business, oil painting & watercolors, stained glass windows & quilt-making. I use my intuition to add color where needed & emphasize texture & strong lines to create visually positive & negative spaces.
View more from Fused Glass by Dana