Post from Disrupt Modern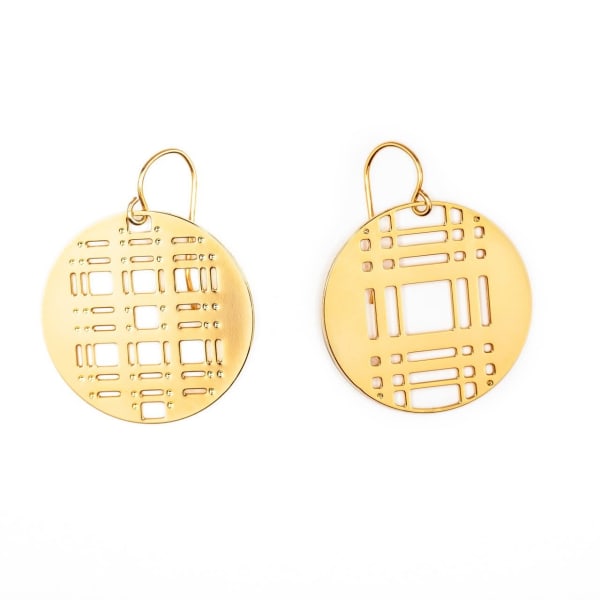 #14 earrings gold: Plaid isn't usually thought of as modern, but look what happens when you draw a circle around it. Left and right, narrow and wide. And still lightweight and easy to wear. Earrings are approximately 1-3/8"L x 1"W. In 23k gold plate over stainless steel.
Buy Product
Inquire More
---
About Disrupt Modern
How do you disrupt modern jewelry? First, develop a different Modern aesthetic than your million or so competitors use. Before you do, spend several decades working in graphics, design and advertising so you know your aesthetic is worth a damn. Mine mixes architecture and geometrics in unexpected ways because someone already took the expected ways. Next, use a different base metal than your million or so competitors use. Mine is surgical grade, hypo-allergenic stainless steel - sometimes electropolished, sometimes 23k gold-plated, everyday, relaxed sort of modern. Finally, choose a different name than a million or so competitors use. Avoid the flowery adjectives. Something like "Disrupt Modern." Yeah, something exactly like that.
View more from Disrupt Modern