Post from 1066 Photographic Art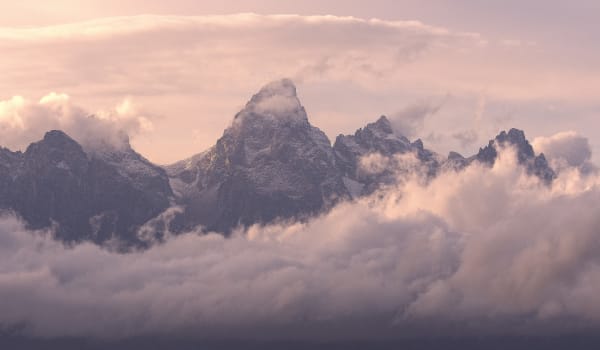 FIRST SNOW, GRAND TETON. Last October we guessed just right and timed our arrival in Grand Teton National Park a few days before the first snow of the season arrived. Caught this shot during a couple hours shooting in the late afternoon as I waited for fast-moving clouds to part and reveal lace-like tracery of the rugged mountains. This panorama, consisting of multiple frames stitched together measures 17x32" and is offered borderless mounted on hard board, ready to hang. This is a beautiful print that we display in our own living room. Contact me if you'd prefer printed image only. Saturday mornings visit my gallery booth at the Farmers Market in Foster City and Sunday mornings in Cupertino from 9:00 to 1:00. I display a variety of landscape and studio prints like this above. Typically you can take your selection home with you right from my booth. Visit my website gallery to see both landscape and studio prints and where you can contact me to discuss alternative print sizes, mounting options, and pricing.
Buy Product
Inquire More
---
About 1066 Photographic Art
I enjoy taking pictures and creating prints of beautiful landscapes, mostly in California, Oregon and Washington. I also enjoy studio work where just about any subject is fair game. The challenge in capturing landscape and studio images is to do the subject justice, to draw the viewer into the print and see the subject in a new and rewarding way. Photography and print creating go hand-in-hand and are a rewarding journey of discovery and constant learning. Join me, enjoy my work. I often display my work at Bay Area Farmers Markets, check my Whim page for current location.
View more from 1066 Photographic Art