Post from Designs by Masako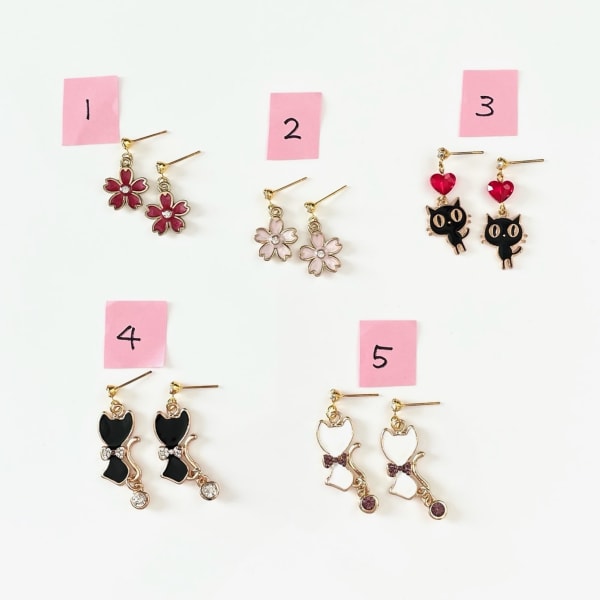 Foster City Holiday Special – Sales taxes are on us! These are one of our most popular earrings - earrings with charms from Japan. 1 & 2 are cherry blossom charm (15 mm x 15 mm) earrings in different colors. 3 is a pair with black cat charms (10 mm x 15 mm) with heart-shaped Swarovski crystals. 4 & 5 are different cat charms (10 mm x 25 mm) with a small crystal on each tail. 4 is clear & 5 is light purple. With shipping fees, each pair is $38.
Inquire More
---
About Designs by Masako
Hello! I am Masako, the Designer & Owner of Designs by Masako When I design my jewelry, I look for beads and charms that offer quality and distinctiveness. Many of my pieces include Hotaru-dama, Tombo-dama and Tensha beads imported from Japan, which is known for its high-quality bead production. These rare and beautiful beads are all uniquely created by highly skilled Japanese glass artists. I am delighted to be able to introduce you to such rare treasures through my jewelry studio!
View more from Designs by Masako