Post from YellowRose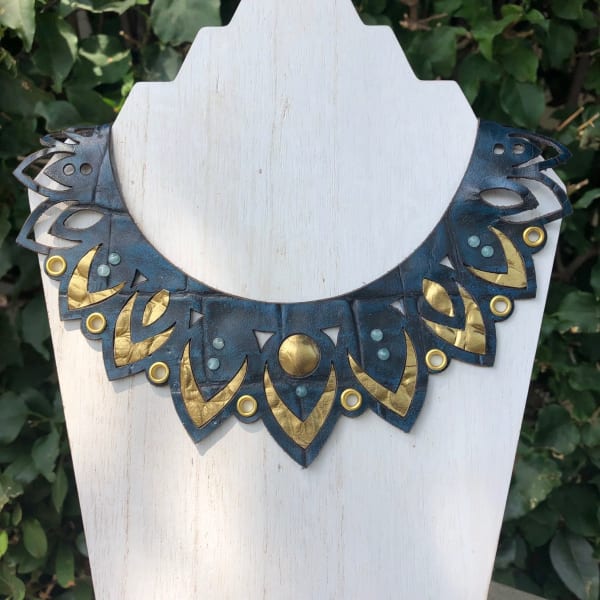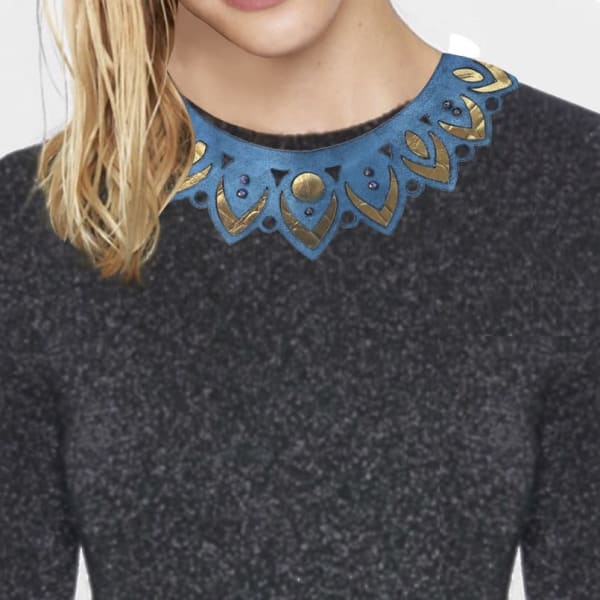 Leather Circle Collar Wake up a plain neckline with these lightweight but dramatic collars crafted from up-cycled leather and Inset with crystals, semi-precious stones and vegan pearls. Necklace measures roughly 8" in diameter. Several color options available. Closes in the back with a a stud button closure.
Buy Product
Inquire More
---
About YellowRose
Lightweight, versatile and easy to wear— with a tactile beauty that delights the senses. Buttery bits of leather that have been embossed, painted, stamped and stitched. Supple suede that begs to be touched. The sumptuous beauty of silk. the industrial geometry of a zipper and a flash of reclaimed metal. All handcrafted using up-cycled and repurposed materials.
View more from YellowRose