Post from YellowRose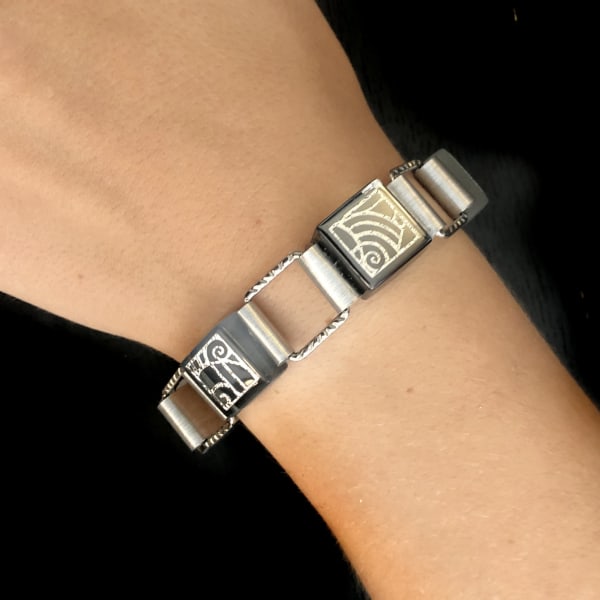 Glass Tile Bracelets Shimmery 1/2" squares of reclaimed glass adorned with art deco, botanical or geometric designs. Fits average wrists. Additional jump-rings can be added upon request for larger wrists.
Buy Product
Inquire More
---
About YellowRose
Lightweight, versatile and easy to wear— with a tactile beauty that delights the senses. Buttery bits of leather that have been embossed, painted, stamped and stitched. Supple suede that begs to be touched. The sumptuous beauty of silk. the industrial geometry of a zipper and a flash of reclaimed metal. All handcrafted using up-cycled and repurposed materials.
View more from YellowRose