Post from CarryOn Designs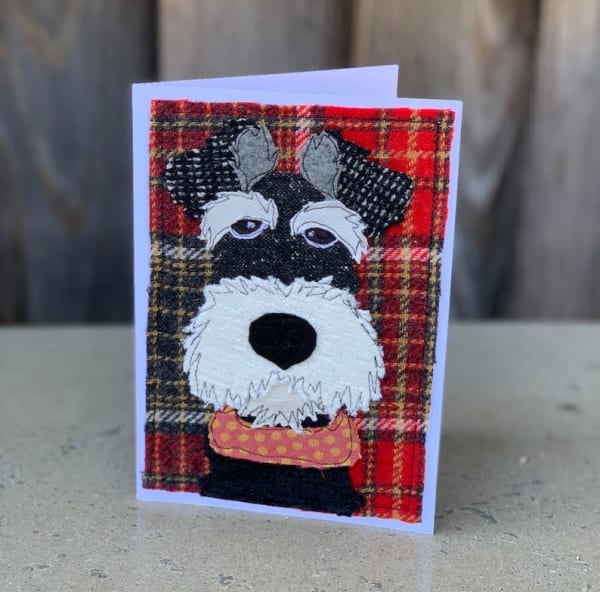 Black Schnauzer Dog Greeting Card. These beautiful unique handmade greeting cards feature hand-cut and stitched Black Schnauzer Dog in a mix of designer fabric samples. Beautiful enough to frame!
Buy Product
Inquire More
---
About CarryOn Designs
I've always enjoyed a variety of handcrafts, both from the satisfaction of making something and the push to learn new skills. Making a variety of fabric goods including dog portraits, travel accessories and handbags lets me do both! I started using FabMo fabric about 4 years ago. All the gorgeous colors, textures and patterns keeps me constantly looking for new projects to do the fabric justice.
View more from CarryOn Designs