Post from Fascinating Fascinators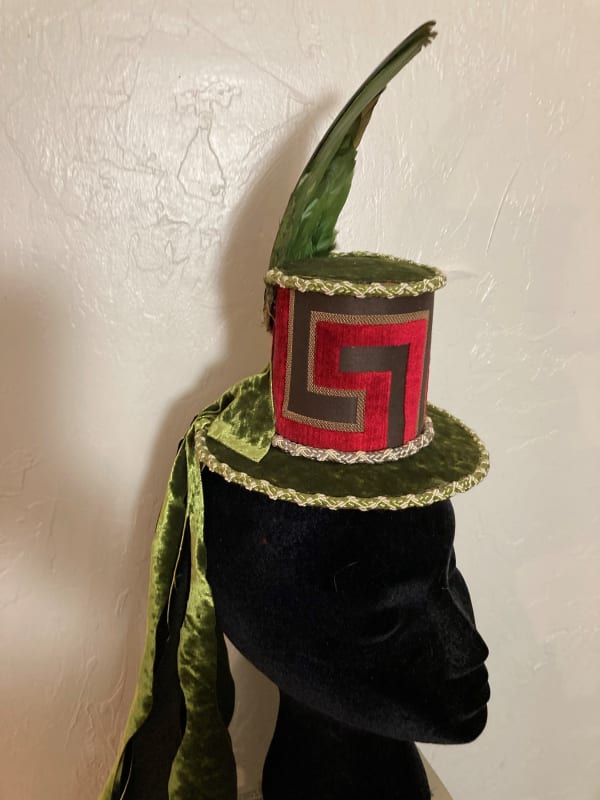 I use material, wallpaper, feathers, trim of all kinds, birds, flowers, due dads, I received a silk parashot from WW11 and I have cut a lot of hat tails from that piece. I like to use antiques too, like doilies and lace.
Inquire More
---
About Fascinating Fascinators
I made these Fascinators mostly from FabMo products. I like hats and these can be worn most any place! My husband made this cart for me so that I can travel to shows. I also make Stain Glass windows. I also participate in musical theater and create costumes. I went to my first show some year ago and decided to get involved. At that show I did not see and hats so created my pattern and went from there. I have made 200 Hats I make them up or my costumers give me an idea of what they like, some bring me pieces of material and I go from there, I am now serving on the Board.
View more from Fascinating Fascinators