Post from CarryOn Designs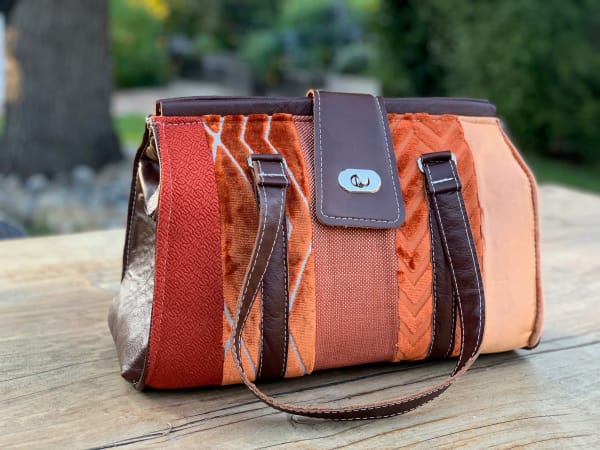 Medium Handbag Purse, Crossbody Hand Bag, Lightweight Women's Purse, Orange with Brown Leather. A classic handbag purse in the doctor bag style! Truly one of a kind with the unique orange pattern accented with brown leather The top opens up fully to give you complete access to the interior but weighing in at only 1 pound the purse won't add extra weight to what you have to carry.
Buy Product
Inquire More
---
About CarryOn Designs
I've always enjoyed a variety of handcrafts, both from the satisfaction of making something and the push to learn new skills. Making a variety of fabric goods including dog portraits, travel accessories and handbags lets me do both! I started using FabMo fabric about 4 years ago. All the gorgeous colors, textures and patterns keeps me constantly looking for new projects to do the fabric justice.
View more from CarryOn Designs