Post from M M Design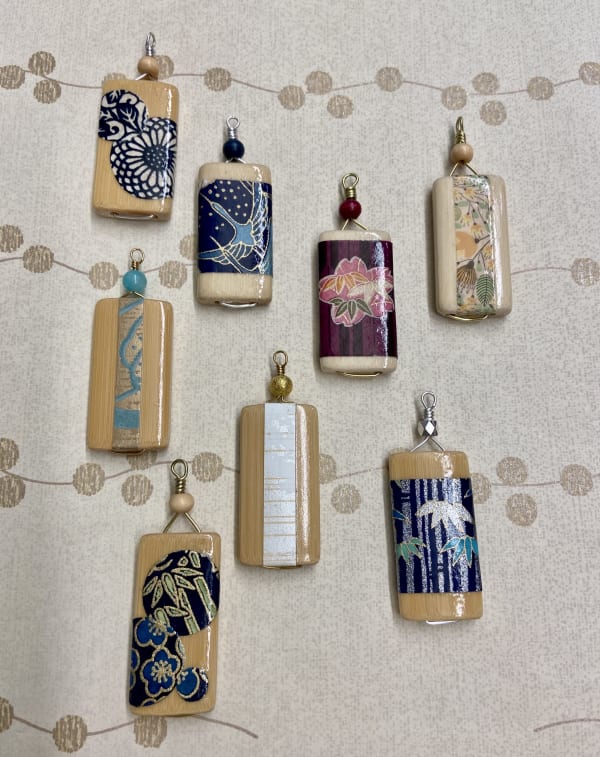 Bamboo Pendants. These bamboo tiles are enhanced with Japanese "washi" paper cut-outs secured to the surface and sealed. The wire wrapped loop connects to a (removable) jump ring which should fit over your own chain. The bamboo tile measures 1.5" x 3/4" The pendant entire measures between 2-1/4 –2-1/2" in length.
Buy Product
Inquire More
---
About M M Design
I was born in the Bay Area and grew up here. I've also been a serial crafter most of my life. Sewing and making jewelry are two pursuits that have stuck. My designs reflect the aesthetic of simplicity and subtlety, which I came to appreciate during my years living in Japan, blended with the Western benefits of non-traditional experimentation and even boldness. I like the things I make and I hope you do too. Discovering Fabmo a few years ago has been a boon. The wide variety of materials, colors, and prints would inspire anyone. Upcycling the many goods available through FabMo is a noble goal.It's a challenge I embrace.
View more from M M Design