Post from Page & Tassel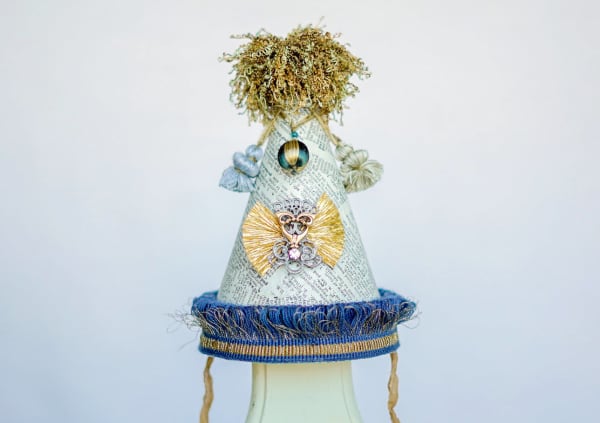 Madeline Party Hat. My hats are created from at least 30% re-purposed Fabmo materials, keeping them from landfills. The product comes with Free Shipping.
Buy Product
Inquire More
---
About Page & Tassel
Carol Weisenstein has been collecting bits and bobs for years - fabric scraps, paper, leather, trims and buttons - and has transformed them into whimsical creations. Fueled by a strong desire to repurpose treasures that would otherwise be discarded, Carol started the venture as a way to celebrate the beauty of handcrafted, upcycled goods. I've been a FabMo fan for years because I'm passionate about their efforts to reduce materials going to landfill. The variety and quality of the materials makes every trip there feel like a treasure hunt.
View more from Page & Tassel