Post from Up Cycle Creations by OZ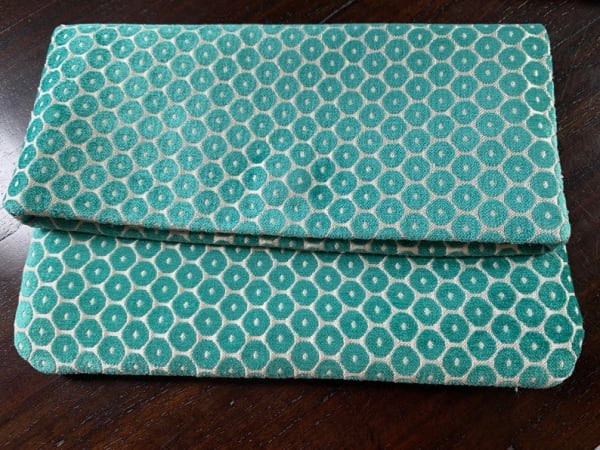 Foldover Clutch. Foldover clutch created using repurposed designer fabric. Fully lined with matching satin. Interior pocket and magnetic snap closure.
Buy Product
Inquire More
---
About Up Cycle Creations by OZ
I am a self taught sewist who enjoys learning new methods and sharin my creations with others.I take inspiration from the beauty of designer fabrics and enjoy transforming them into objects of purpose. I find it fullfilling to make things out of pieces of textiles that would otherwise have been sent to a landfill. When I discovered Fabmo, I felt gifted a source of inspiration and purpose. Inspiration comes from every beautiful piece of fabric found on their tables. Purpose comes from knowing I am doing a small part in slowing the flow of material to landfills.
View more from Up Cycle Creations by OZ