Post from YellowRose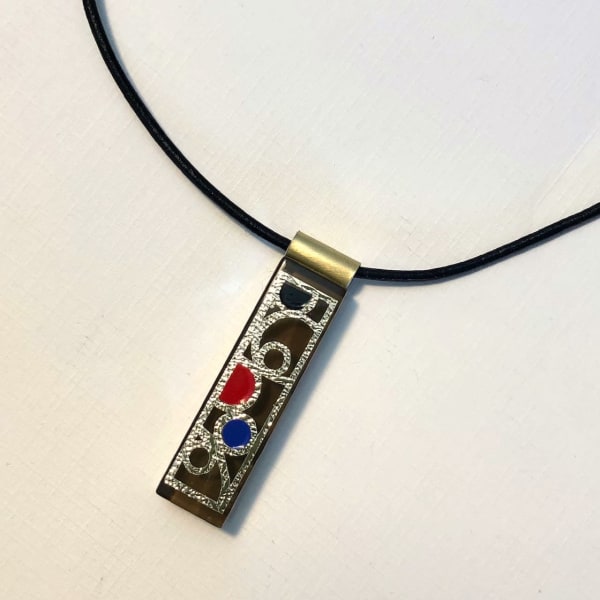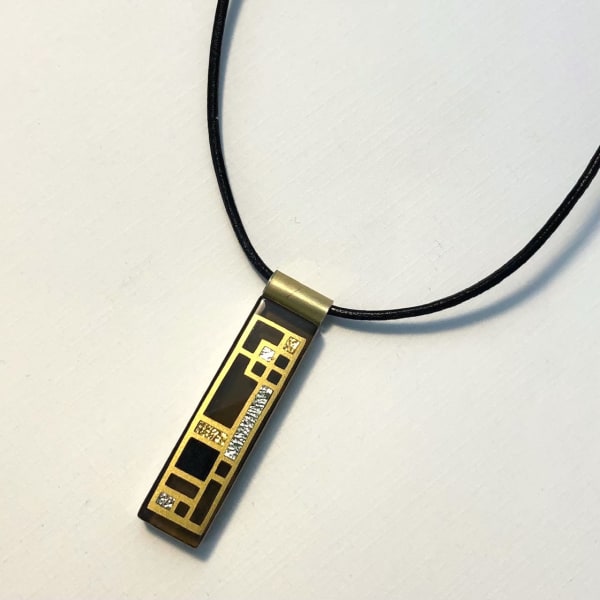 Glass Pendants Handmade from up-cycled glass tiles and reclaimed metal, these striking but easy-to-wear beauties will add interest to a solid tunic or sweater. Inspired by the designs of Mondrian and Charles Rennie Macinstosh, Pendant measures 1 3/4" by 1/2". On an 22" black leather cord.
Buy Product
Inquire More
---
About YellowRose
Lightweight, versatile and easy to wear— with a tactile beauty that delights the senses. Buttery bits of leather that have been embossed, painted, stamped and stitched. Supple suede that begs to be touched. The sumptuous beauty of silk. the industrial geometry of a zipper and a flash of reclaimed metal. All handcrafted using up-cycled and repurposed materials.
View more from YellowRose