Post from Aston Myer Photography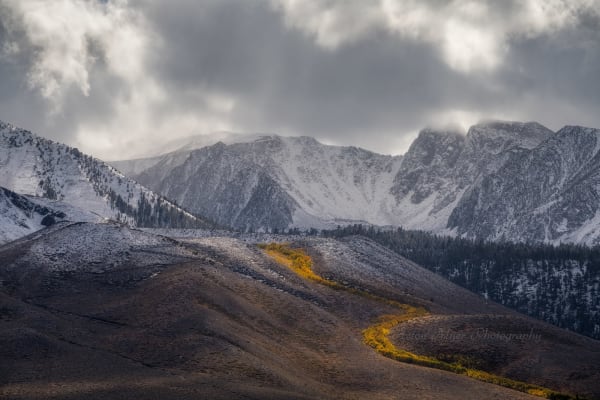 A series of brief moments converged for this image. The first snow storm of fall blanketed the higher peaks in snow while this streaming colony of aspen turned golden yellow. To round it out, the sun made a brief appearance to highlight the trees, ridge and clouds. "Sidewinder to Snow"
Buy Product
Inquire More
---
About Aston Myer Photography
We move between the Bay Area and Mammoth Lakes (in the heart of the Eastern Sierra), and photograph what we see with an eye towards conservation of nature. Tim Aston is a high school Biology teacher and Dori Myer is a librarian and archivist. We produce classic landscape photography prints from image capture to finalized matted print of mostly California (and mostly the Sierra Nevada). Tim also runs personalized classes on landscape photography on any skill you would like to develop. We can meet for in person classes or virtually.
View more from Aston Myer Photography