Post from Lynne Meade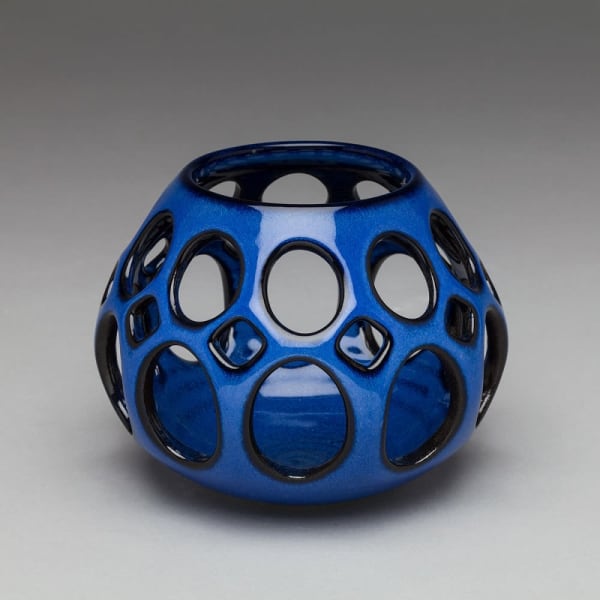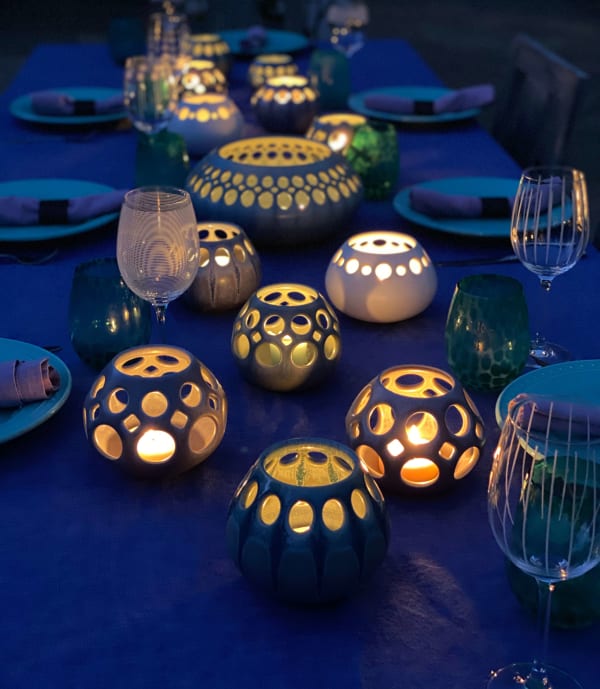 Inspired by midcentury modern design, this tealight holder is wheel thrown and hand pierced stoneware with a vibrant blue glaze that breaks to black at the edges. Small holes are created when the clay is still wet and then each hole is painstakingly enlarged and smoothed when the clay is bone dry. Gem-like sculpture is lovely as an accent piece, or is stunning as a centerpiece with a candle inside. Use it to light up any indoor or outdoor space. It it fascinates and captivates throwing flickering patterns of light and shadow onto a table or nearby wall.
Buy Product
Inquire More
---
About Lynne Meade
I create unique ceramic art out of my studio in Oakland, California. I have lines of both functional and sculptural work available for immediate purchase and I also I work with interior designers, architects, and individual clients to create unique, custom pieces of art for both public and private spaces.
View more from Lynne Meade