Post from Lynne Meade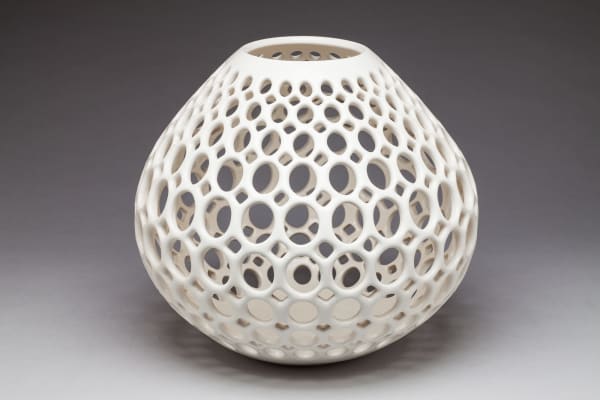 This elegant teardrop shape is wheel thrown and hand pierced stoneware with a white satin glaze. With 587 hand cut holes, it is a striking tabletop sculpture that will blend in with many decor styles. From Mid-Century Modern to Classical to contemporary it will blend in beautifully. Or use it with a candle to light up any indoor or outdoor space. It captivates throwing flickering patterns of light and shadow onto a table or nearby wall.
Buy Product
Inquire More
---
About Lynne Meade
I create unique ceramic art out of my studio in Oakland, California. I have lines of both functional and sculptural work available for immediate purchase and I also I work with interior designers, architects, and individual clients to create unique, custom pieces of art for both public and private spaces.
View more from Lynne Meade