Post from Lynne Meade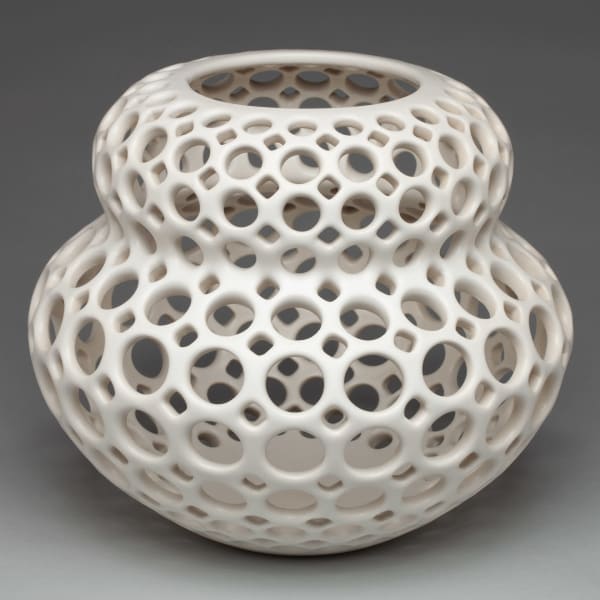 Babette is part of the Femme Series, a sculptural exploration celebrating the female form. I am trying to capture the universal balance and grace of the female form. The delicacy of the pierced form, combined with the unexpected and seemingly impossible strength of the clay, reflects how I see women throughout history. We may appear delicate while having incredible powers of perseverance, toughness, and resilience. In creating this one of a kind piece, part of the pierced collection, the form is thrown on a pottery wheel. Small holes are created when the clay is still wet and then each hole is painstakingly enlarged and smoothed when the clay is bone dry to create a lacy and delicate look. This pierced sculpture is made from white stoneware and fully glazed with a variegated blush satin finish. The interplay of light and shadow, color and form complements any urban, contemporary or transitional space • Dimensions: 8" height x 10" diameter • Designed and handcrafted in Oakland, CA.
Buy Product
Inquire More
---
About Lynne Meade
I create unique ceramic art out of my studio in Oakland, California. I have lines of both functional and sculptural work available for immediate purchase and I also I work with interior designers, architects, and individual clients to create unique, custom pieces of art for both public and private spaces.
View more from Lynne Meade