Post from Earthy Treasures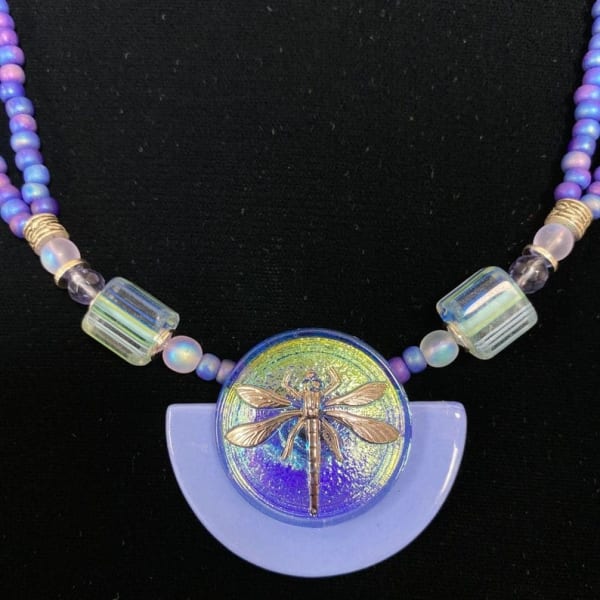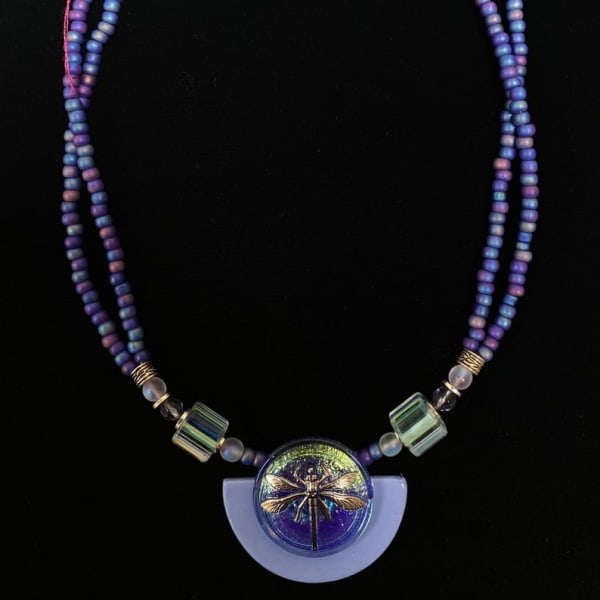 Gorgeous mixed-media necklace made by local artist Carol Kent located in Santa Cruz, California! This necklace is one-of-a-kind, handmade, and signed by the artist. This necklace is made with a ceramic accent half-moon shaped bead and an iridescent glass circle bead featuring a pretty dragonfly, about 18" long including an extender. Beautiful, high-quality bead work. Marked from Carol's 'Museum Collection.' Opportunity to buy these beautiful items now at a special, one-time price!
Buy Product
Inquire More
---
About Earthy Treasures
Earthy Treasures Is a fine Women's Boutique, featuring Local Designers who specialize in Eco-friendly garments made from Natural Fibers.
View more from Earthy Treasures