Post from The Kids Company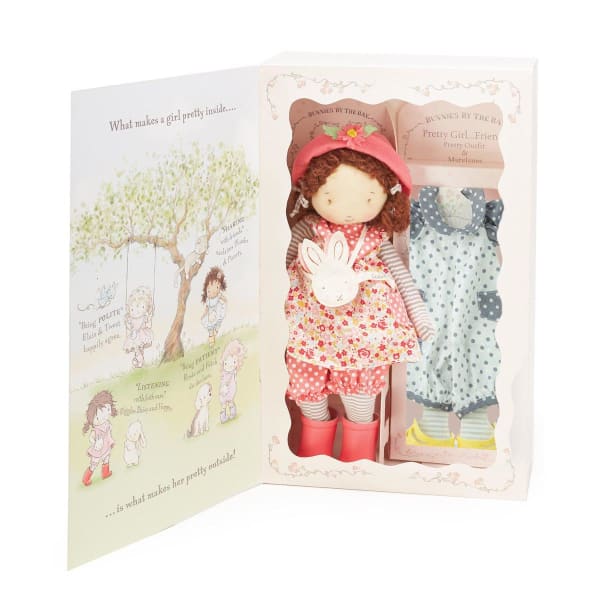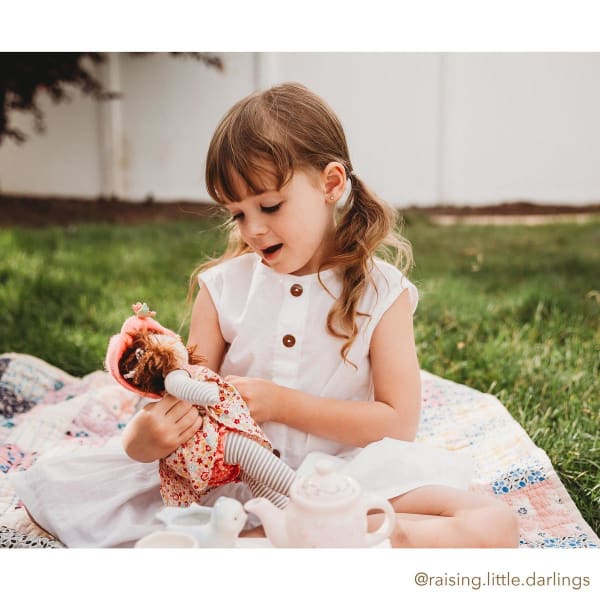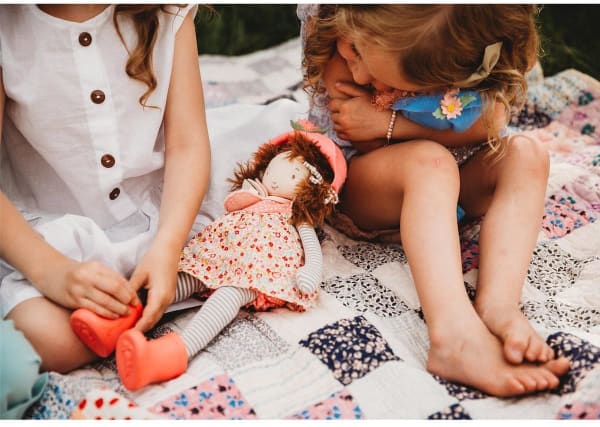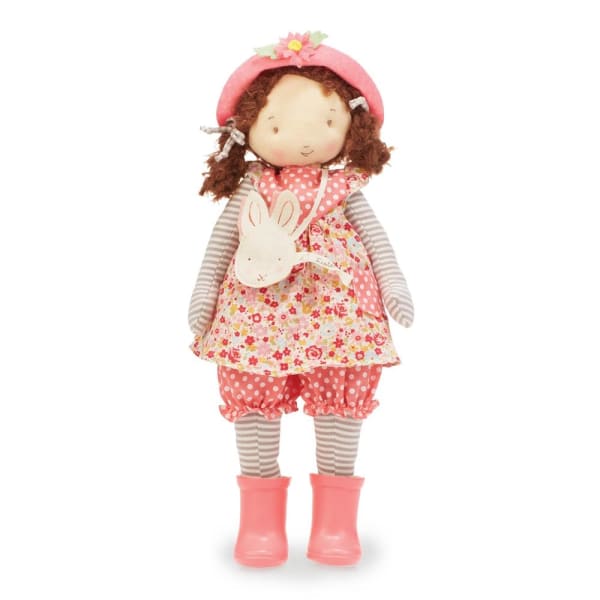 Daisy Girlfriend Gift Set. The perfect doll gift set featuring Daisy Girl…Friend and an adorable extra outfit and with coordinating mary-jane shoes in a delightfully illustrated gift box. Her best virtue is listening. Darling Daisy features a kind smile on her embroidered face framed with warm chocolate ponytails and a cherry pink soft felt hat with a blue daisy on top! Daisy comes with a two-piece outfit in cheery cherry pink floral with a touch of mustard yellow and delightful polka dot bloomers. Soft and huggable body with grey and white knit stripe legs and arms are perfect for snuggling. A sweet Hoppy bunny purse with a "Listening" tag serves as a reminder of her very best virtue. Sweet cherry pink vinyl boots featuring the carrot stamp of approval on the sole round out her outfit and are sure to be a favorite accessory!
Inquire More
---
About The Kids Company
After 30+ years in business, we still take great joy in serving our clients. The Kids Company houses a friendly and welcoming atmosphere. Whether you want clothing for girls or boys, you can find it easily in any style. With items for every occasion and season, from newborns to size 10 in boys, size 14 in girls, we're certain you'll find the perfect fit. However, even if we don't have it, we know where you can get it and are happy to special order it for you. Our associates answer any questions you may have without pushing a sale. In addition to our clothing for boys and girls - including infant clothes - we also offer shipping and free gift wrapping services so you can send clothes as gifts. We even sell gift baskets for baby showers, birthdays, and holidays. Your satisfaction is guaranteed with every purchase. Contact us to place an order and make a child happy. We're located in San Carlos, California, and can ship far beyond.
View more from The Kids Company