Post from Laurel Street Arts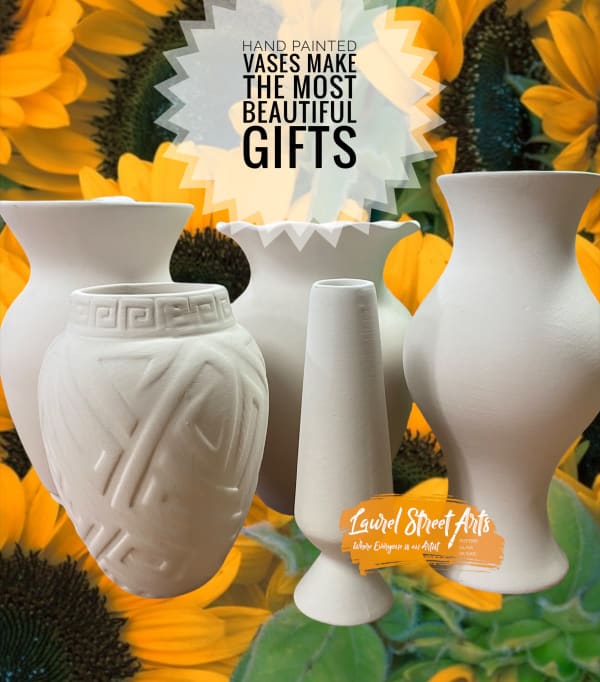 We have a variety of vases to paint! From children's hand prints, to detailed designs, a vase is the perfect canvas for any artist — and they make the most beautiful keepsake. Enjoy painting in the studio or we can wrap it up to-go and you can paint at home. Pieces can be returned to be fired and will be ready in one week. Vases pictured range from $19 - $38.
Inquire More
---
About Laurel Street Arts
Welcome to Laurel Street Arts! Where kids of all ages enjoy pottery painting, glass fusing, mosaics, and silver clay in our large studio.We're the perfect party place! Children's birthday parties, bridal showers, team building, and more!
View more from Laurel Street Arts