Post from Hiller Aviation Museum Gift Shop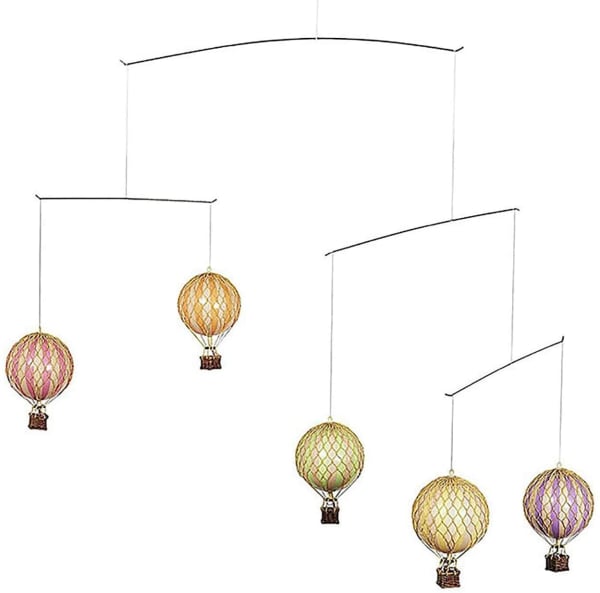 Balloons combine color, décor, and science all in one. They're as fascinating today as they were a century ago. Imagine viewing the arch from above, free as a bird, holding on to a balloon basket. The product measures 33.5 L x 3.5 W x 26.25 H inches. Great decoration for your home, office, and more! Authentic Models provides ornaments and objects in painstaking detail. Today, we still remain true to his ethos, while adding contemporary twists which make our pieces fit more pleasingly into modern day surroundings.
Buy Product
Inquire More
---
About Hiller Aviation Museum Gift Shop
The Hiller museum shop contains one of the largest selection of aviation-themed items in Northern California. Books, toys, clothing, posters, models, RC aircraft, drones, and much more! The Hiller Aviation Museum, a Smithsonian Affiliate museum, was opened to the public in 1998 by helicopter designer and inventor Stanley Hiller Jr. and features more than 50 aircraft from more than a century of aviation history. The museum is visited by over 108,000 people each year, including over 10,000 children from regional K-12 schools. Since opening, the museum has served over 1.7 million visitors. The Hiller Aviation Museum is a 501(c)3 nonprofit organization. A unique cultural asset and lifelong learning resource for diverse communities in the San Francisco Bay Area, the Museum celebrates the spirit of discovery and innovation of aviation pioneers whose creativity made the dream of flight a reality. Core museum programs for youth are based on state and national academic standards and support K-12 school curricula in history and science, technology, engineering, and math (STEM), including interactive, hands-on programs developed in partnership with NASA.
View more from Hiller Aviation Museum Gift Shop