Post from Alain Art Paintings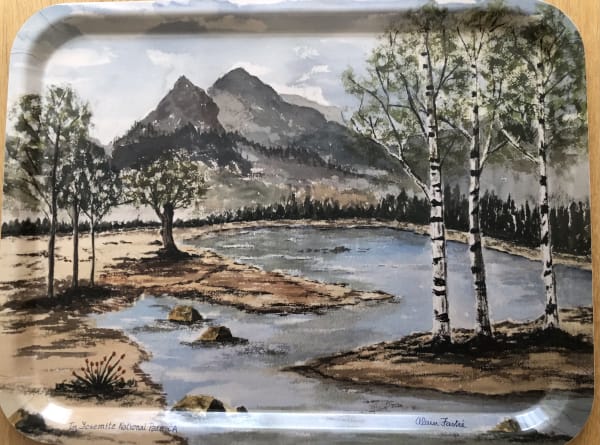 Birch trees Yosemite National Park. Made of wood: Unique handcrafted trays representing my original watercolor painting.
Buy Product
Inquire More
---
About Alain Art Paintings
Welcome, Born in a small village in Belgium, I like to describe myself as an American with European roots, very happy to live in the magical San Francisco Bay Area. Self taught, I have been drawing and painting for more than 30 years. During that time, I have been able to combine my passion with a very successful international business career. During those years, I had the opportunity to work in 29 different countries. I have seen beautiful and iconic places that have printed indelible memories in my mind, becoming the subjects of my artwork. Even if I recently started oil and acrylic painting, my preferred and most praised medium is watercolor. I like the spontaneity of the technique, less being often more, the interaction between the water, the paper and the pigments. I like the challenges of painting in "reverse" when the white of clouds or waves need to be reserved as the paper itself.
View more from Alain Art Paintings