Mother's Day Gifts ~ Unique and Local!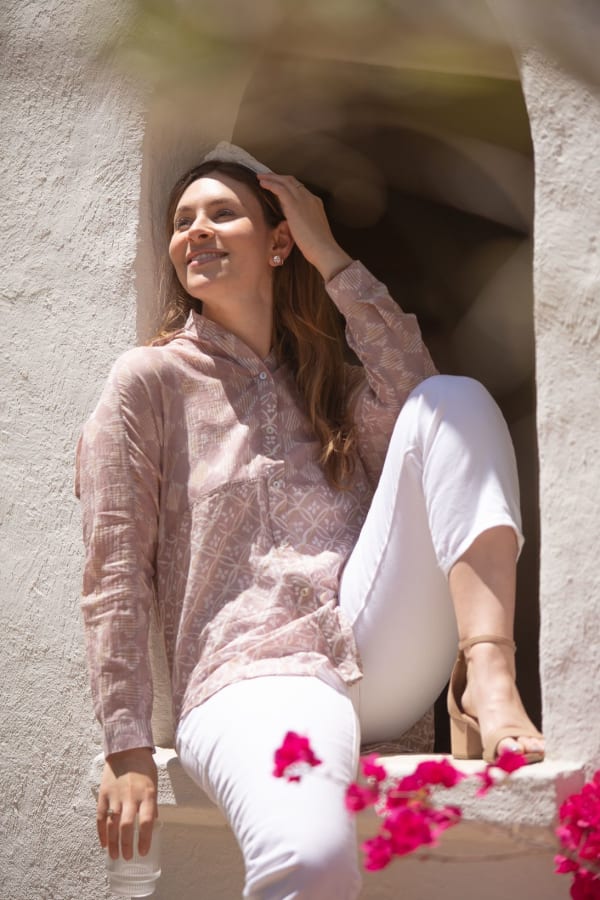 It's Mother's Day on May 8th and if you have procrastinated (we all do) or are looking for a last minute addition to your thoughtful gifts; we got you covered!
All the gifts mentioned in this guide are from local independent stores & artists in the San Francisco area. Take a look, buy something unique and local for the artsy mom, fond of gardening mom, the mom who loves to cook or even the mom who has it all ;)
For the Mom who enjoys unique experiences!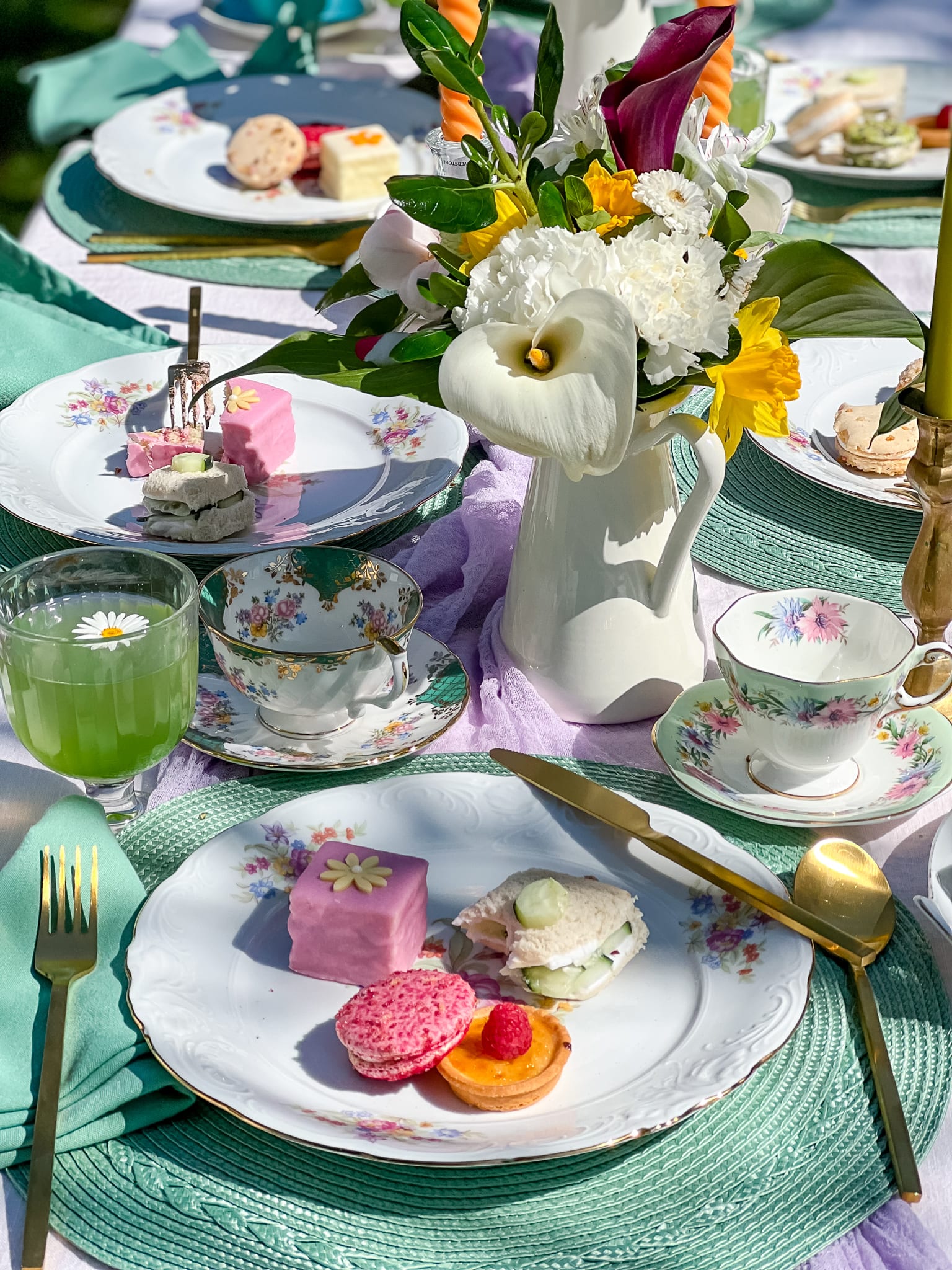 Be unique and host a lovely one-of-a-kind get together! Rent everything you need for your brunch or tea party. Party On delivers unique party decor rentals straight to your door. They make party planning easy, eco-friendly, and most of all fun! They do all the hard work of curating a one-of-a-kind experience, leaving you with nothing but compliments to gather!
Buy Here: Party On Party Box
For the Mom who loves Tea parties!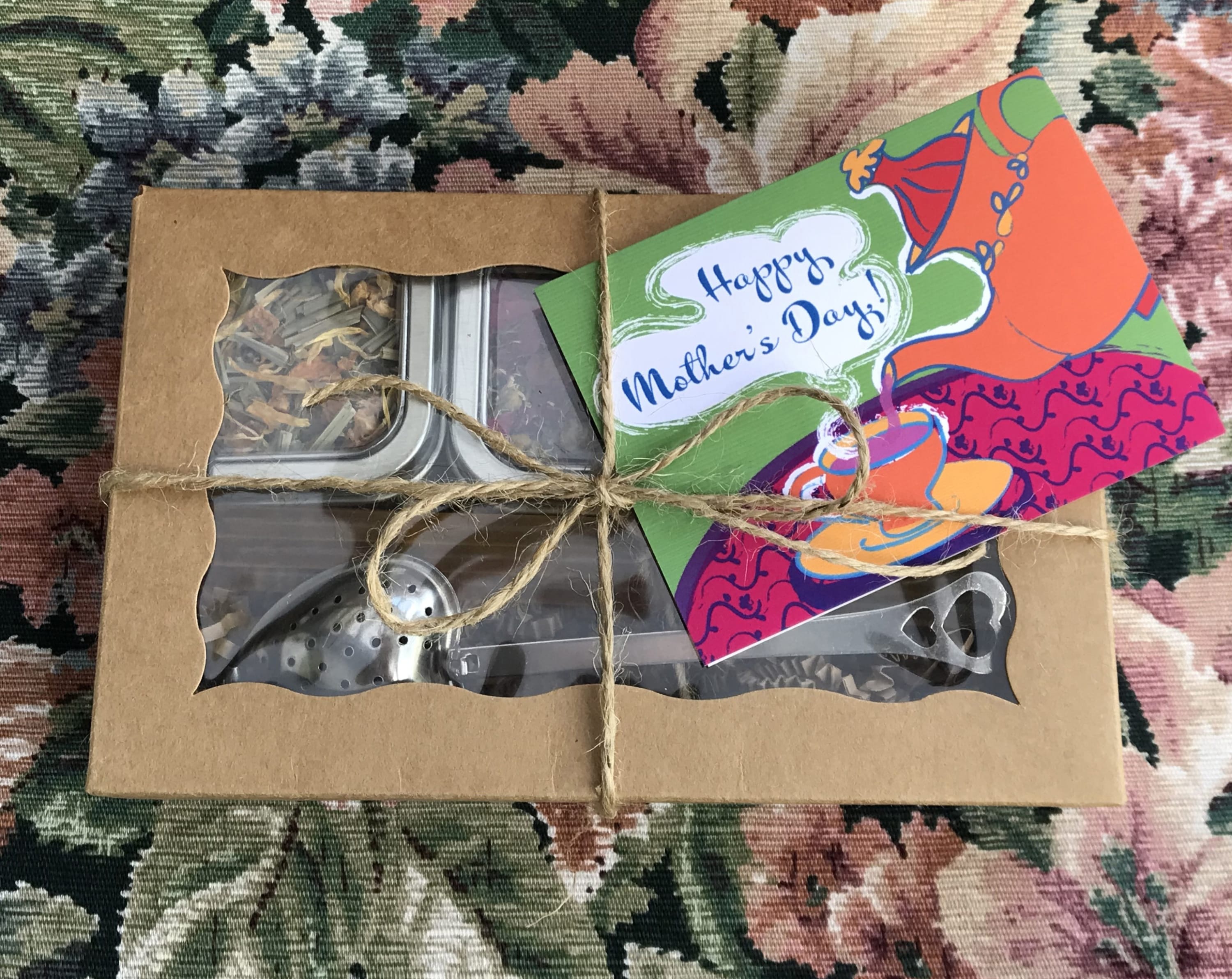 Springtime definitely bring the flowers to bloom but occasionally also the cold burst of air. What could be better than to watch those blooms while sipping on a cup of hot tea. Life of Spice created these three blends specifically for this time of year: Lavender Chamomile, Honeybush Spice and Lemongrass Orange. Also included in this gift box are 5 all natural wildflower honey sticks and a heart shaped tea infuser.
Buy Here: Life of Spice
For the Mom who cannot have enough jewelry!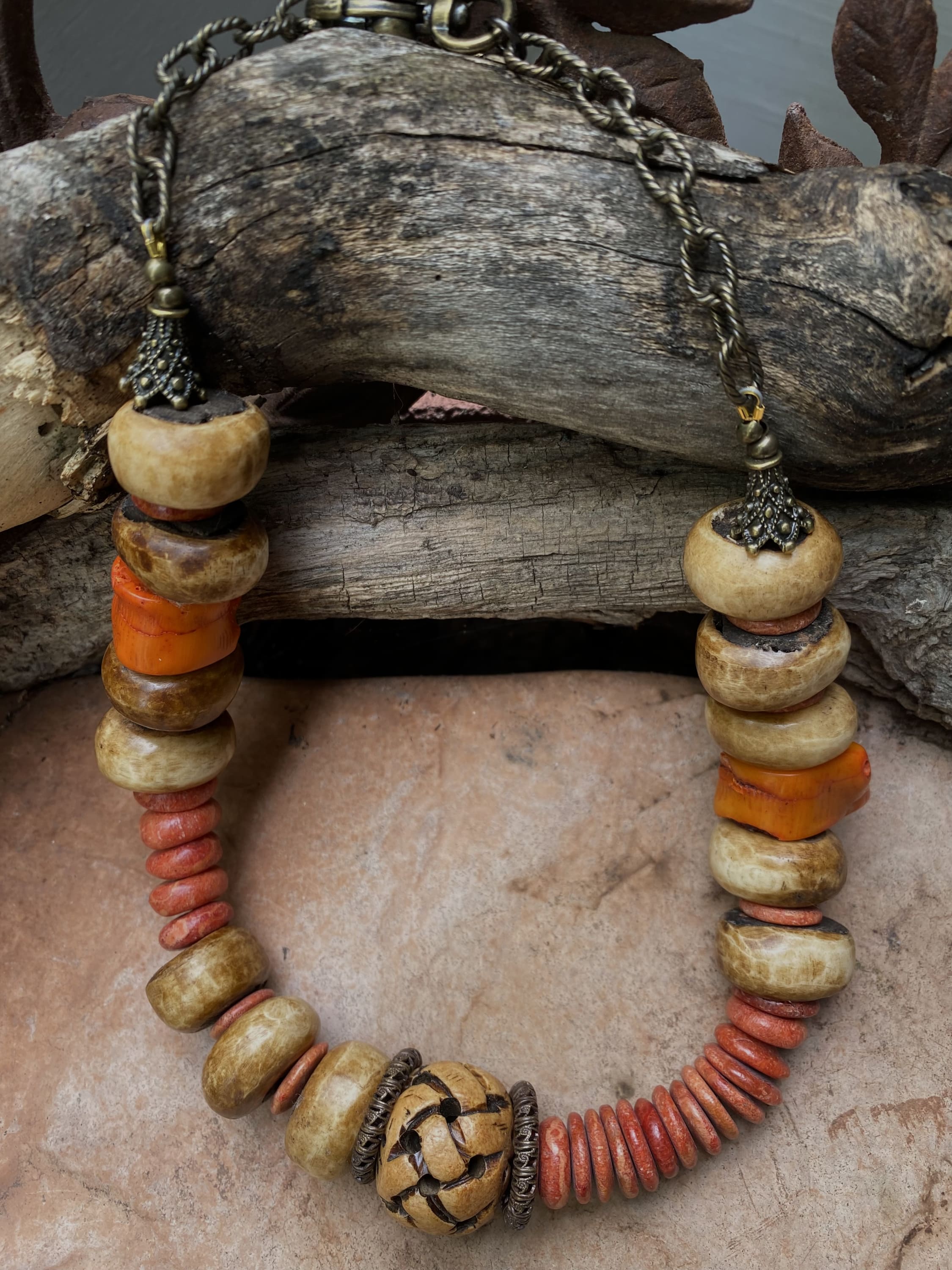 This necklace is definitely a statement piece as well as being very versatile. You can wear this casually with jeans or for a dressier occasion. The 19 inch, asymmetrical adjustable beaded necklace was designed with large wooden beads and chunks of tube and coin shaped corals. Shop this and other distinctive, one-of-a-kind works of art.
Buy Here: Foster Ink
For the natural make-up loving Mom!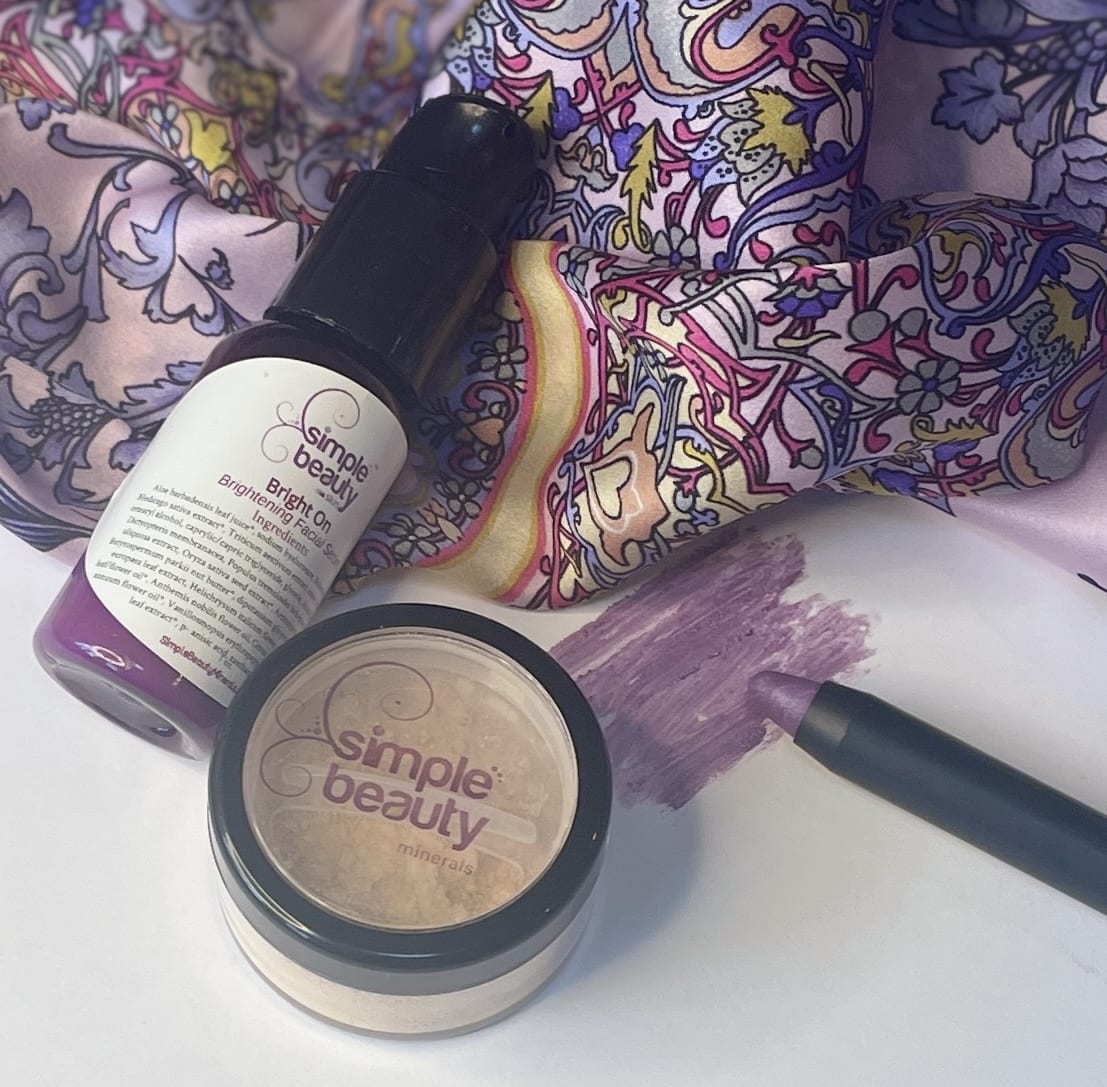 For the mom ready to glam up her life, let Simple Beauty Minerals help you find the perfect beauty gift for her. They are a smaller, more personal clean beauty brand specializing in high performance natural-looking makeup. Woman owned; Indie; Non-MLM
Buy Here: Simple Beauty Minerals
For the Mom who enjoys Gardening!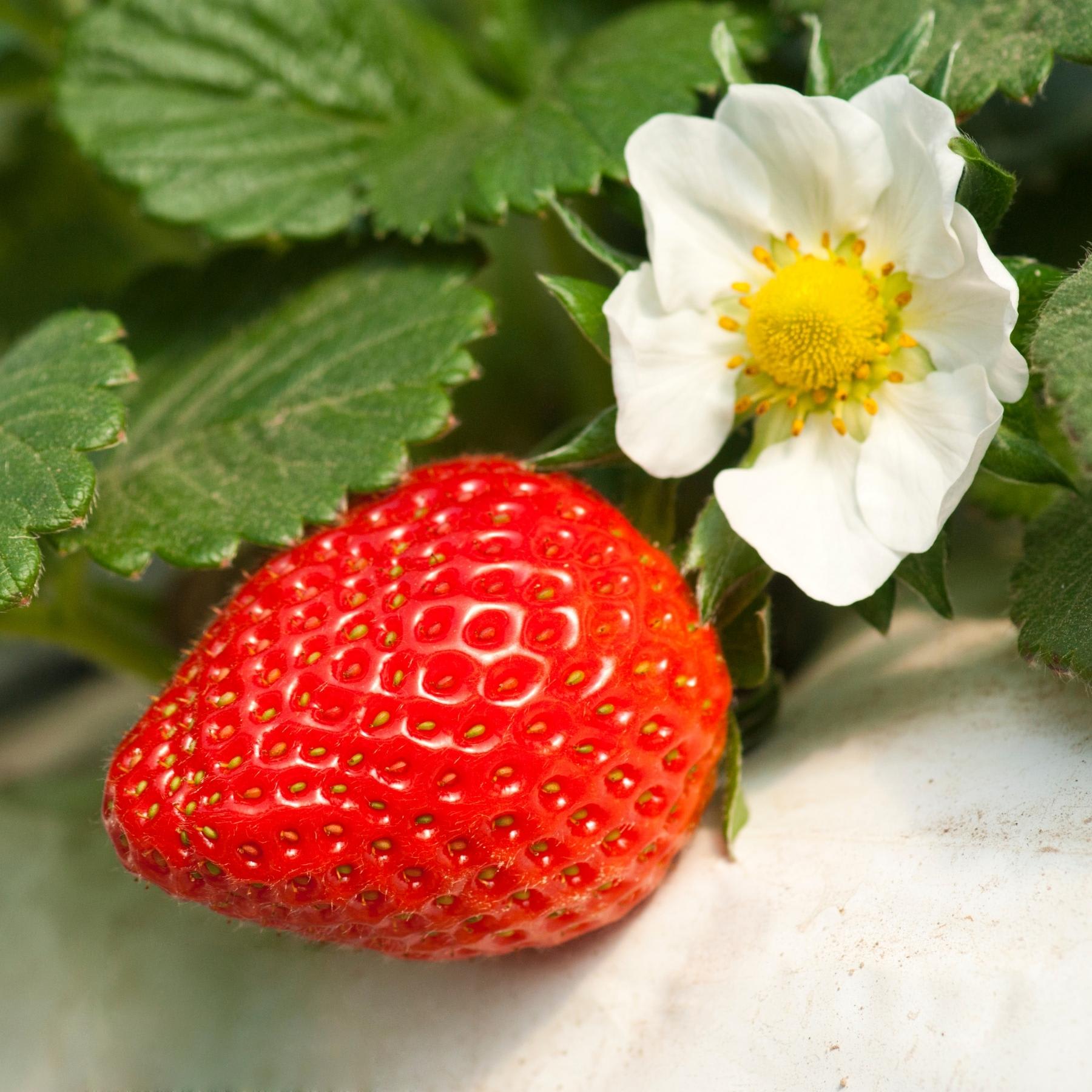 Gift your mom an exclusive seasonal veggie kit that has everything she needs to grow her own fruits and vegetables! We have a wide range from Sugar Rush Peppers to Strawberries
Buy Here: Planted Places
For the hands-on crafty Mom!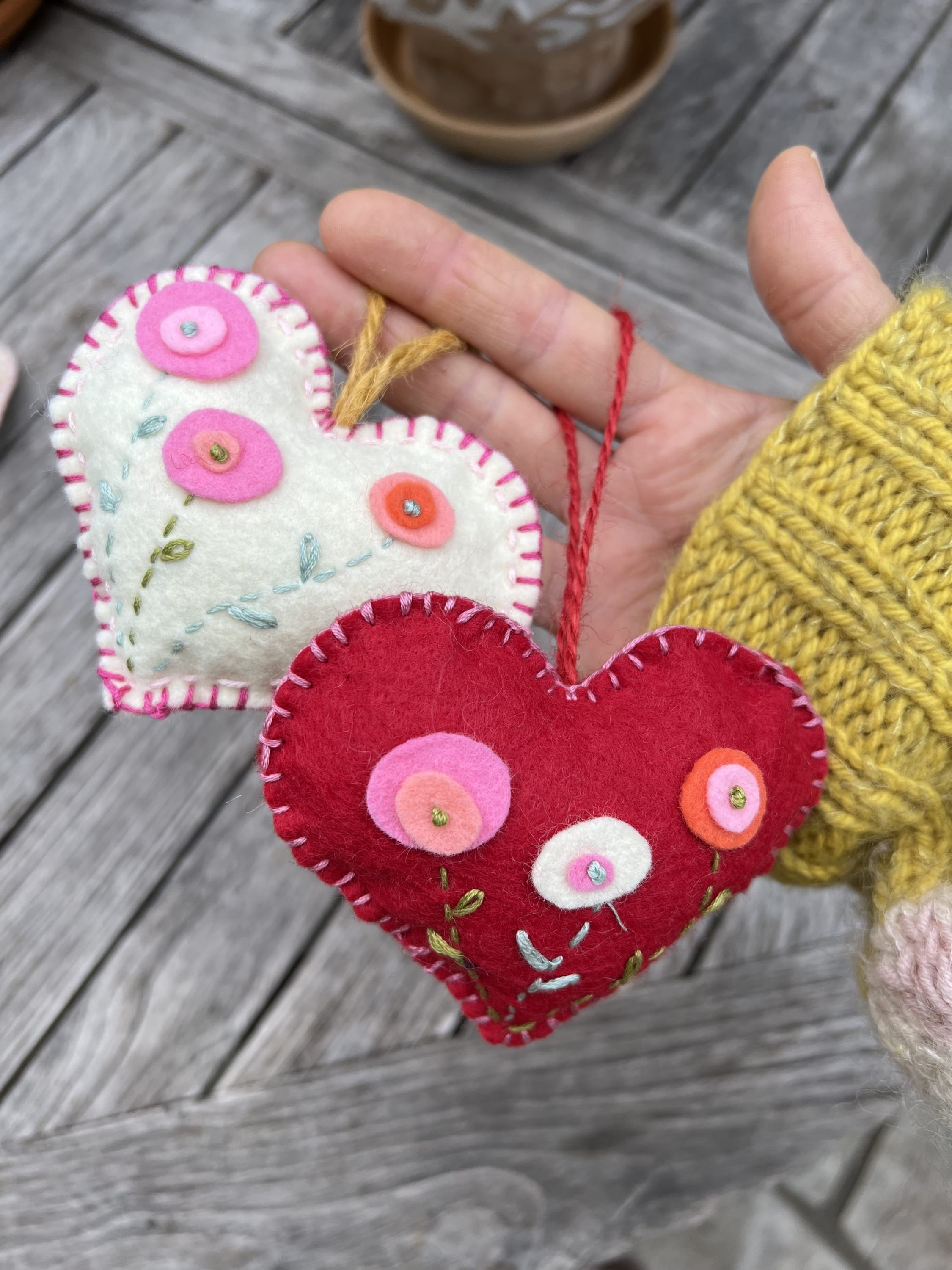 Have a mom who is more inclined for hands-on craft? Gift her a knitting or felted soap making class at Norid Nest in San Carlos. She will have fun crafting and also enjoy the unique gifts at this local gem of a store!
Buy Here: Nordic Nest
For the Mom who enjoys gifts that give back!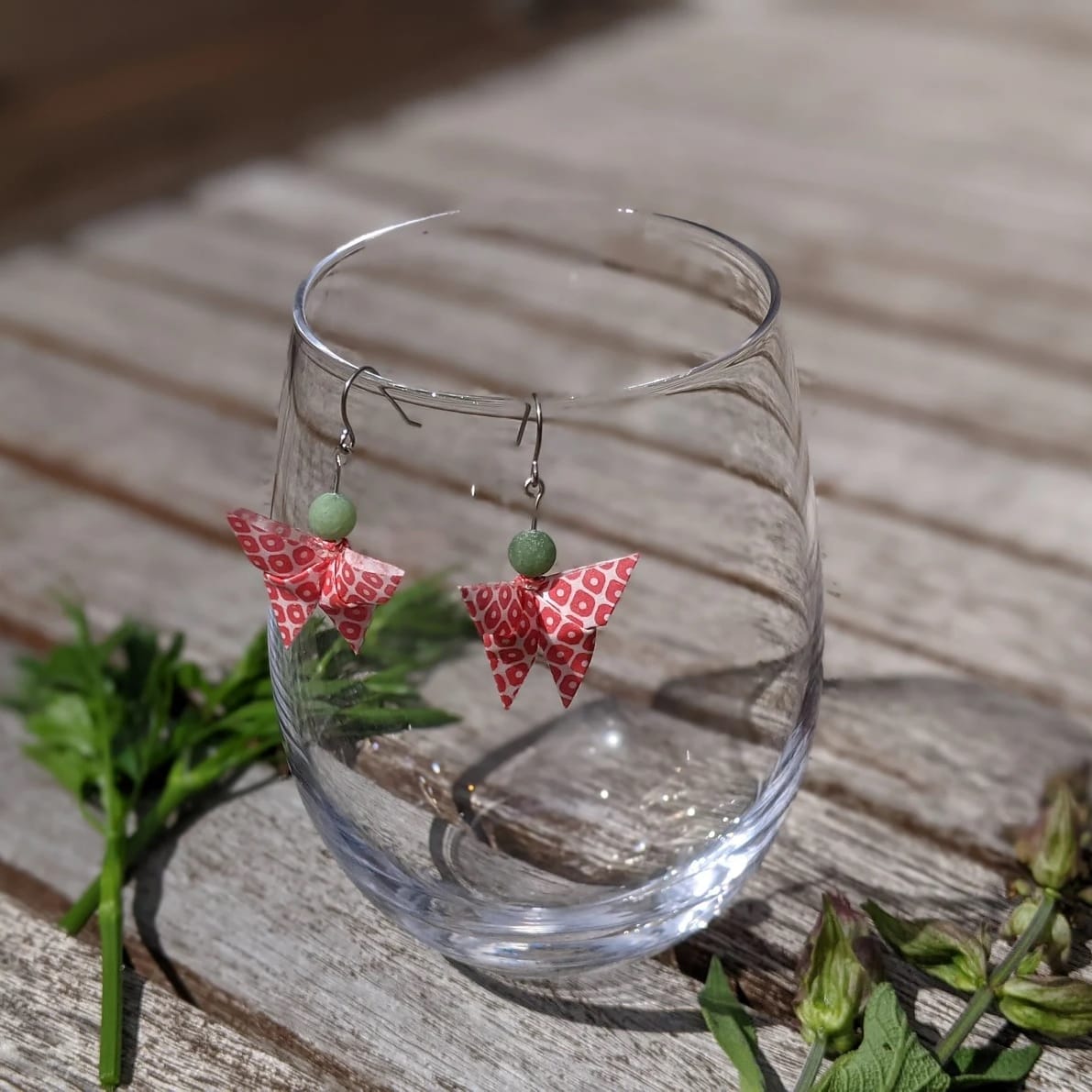 Looking for a unicorn? How about a gift that not only looks beautiful, is a work of art and unique BUT also supports a great cause! Handmade origami earrings with hypoallergenic surgical steel loops with multiple varieties of colors and design. Learn more about Sadako and the Thousand Paper Cranes story at Reach and Teach San Mateo
Buy Here: Reach and Teach
For the aviation obsessed Mom!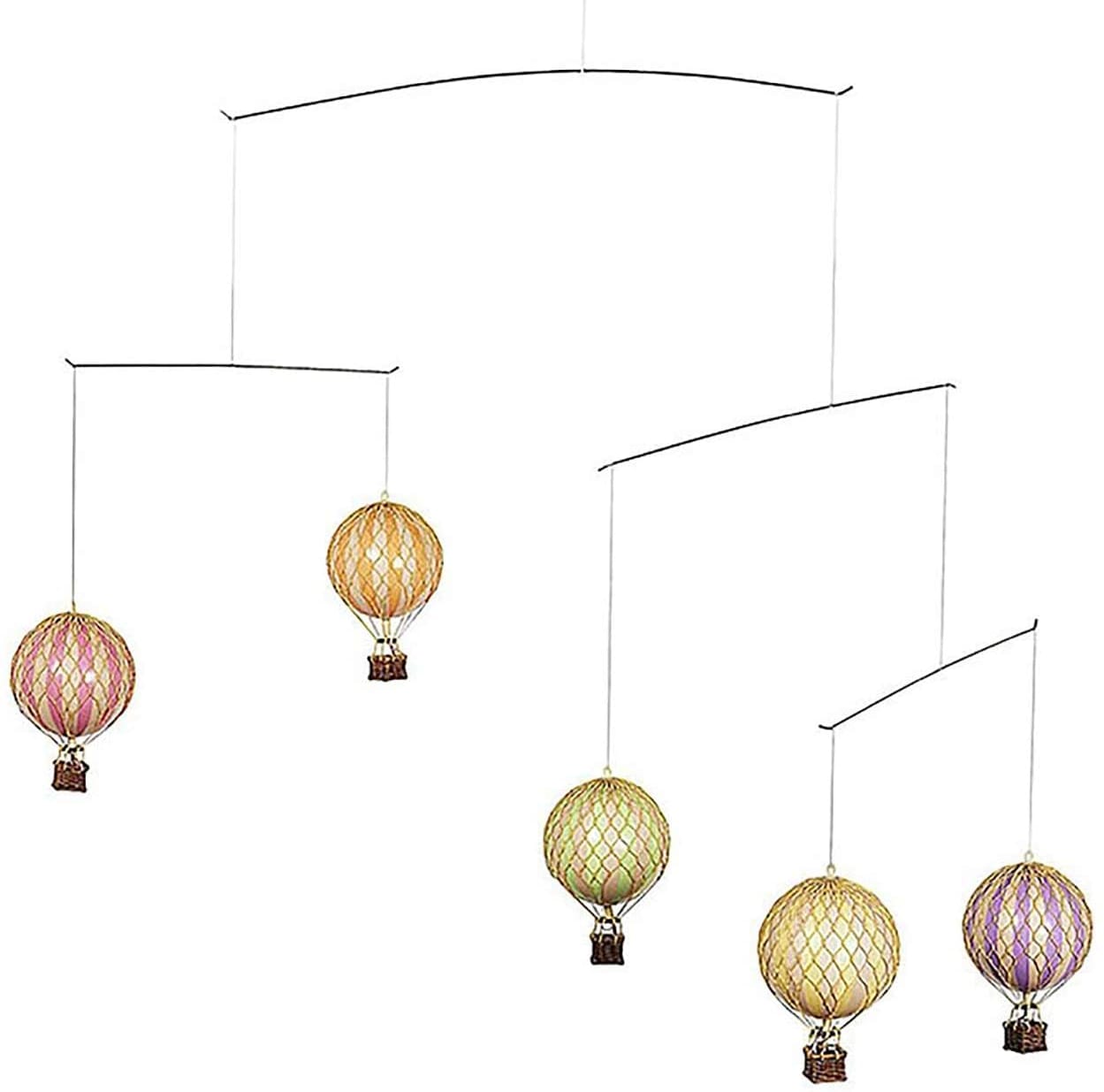 Here Hiller Aviation Museum is full of gifts that combine a love for Aviation, coupled with an art and STEM focus! Flying the Skies Air Balloon Mobile from Authentic Models is one such example. Balloons combine color, décor, and science all in one. They're as fascinating today as they were a century ago.
Buy Here: Hiller Aviation Museum Gift Shop
For the Pet Lover Mom with an eye for whimsical paintings!
Amy is a local artist specializing in both whimsical and realistic paintings of animals. Pick-up one of Amy's paintings in an easy canvas art format ready to hang with accessories and no additional framing required. Every canvas print is hand-crafted in the USA, made on-demand at iCanvas and expertly stretched around 100% North American
Buy Here: Amy Rattner Art
For the Mom who prefers her art to be functional!
Handcrafted tray made of real wood from an original oil painting. Made of birch veneer laminated layers, this tray is very light, waterproof and very unique. It's a perfect houseware item to serve food and/or drinks and to start a conversation about its inspiration and making.
Buy Here: Alain Art Paintings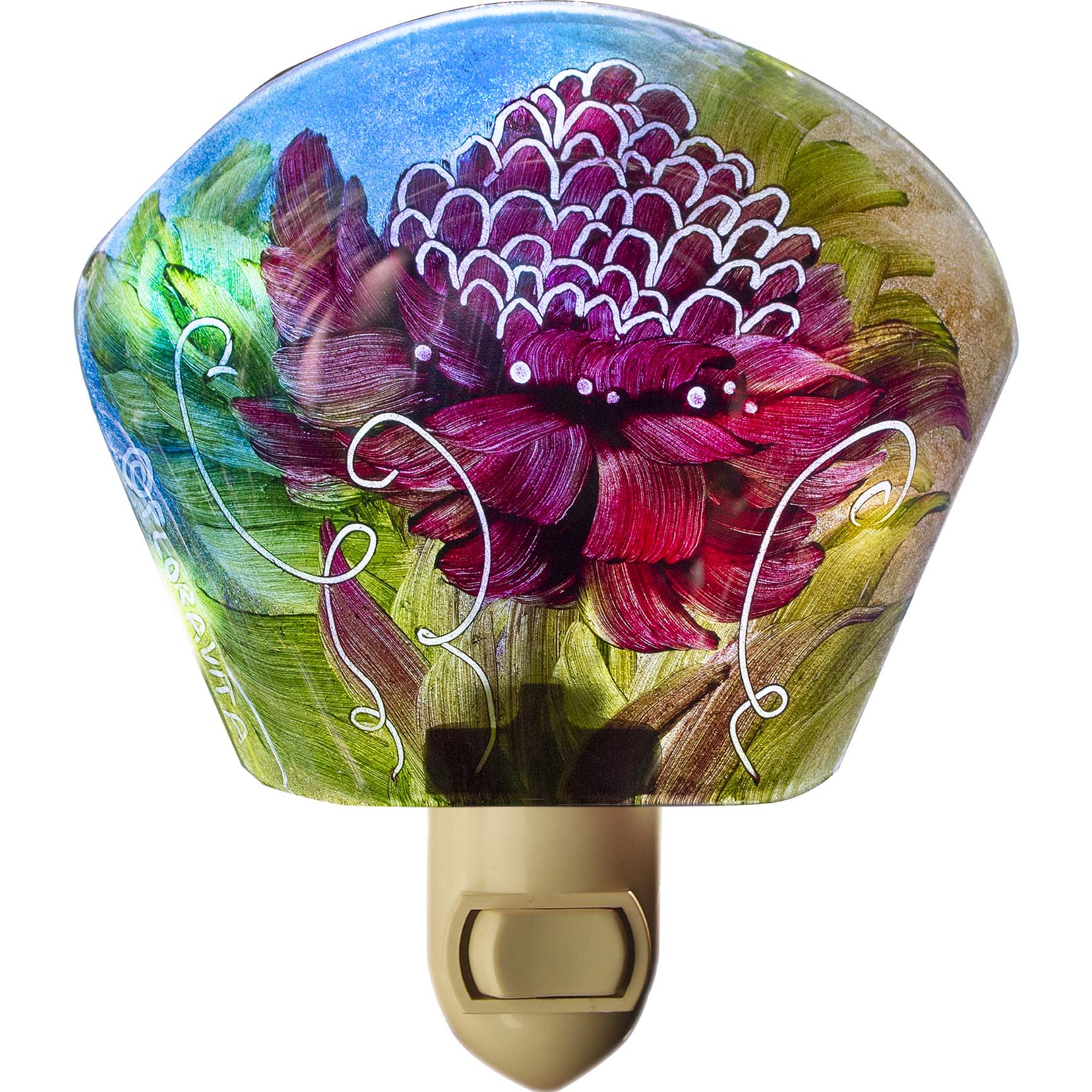 Beautifully crafted Hawaiian Torch Ginger night light is a reversed painted work of art on glass. A lovely soft glow will illuminate the room from this functional and affordable work of art. Makes a wonderful unique gift for moms.
Buy Here: Floravita Painted Chandeliers and Art
For the Mom who has an empty wall to fill!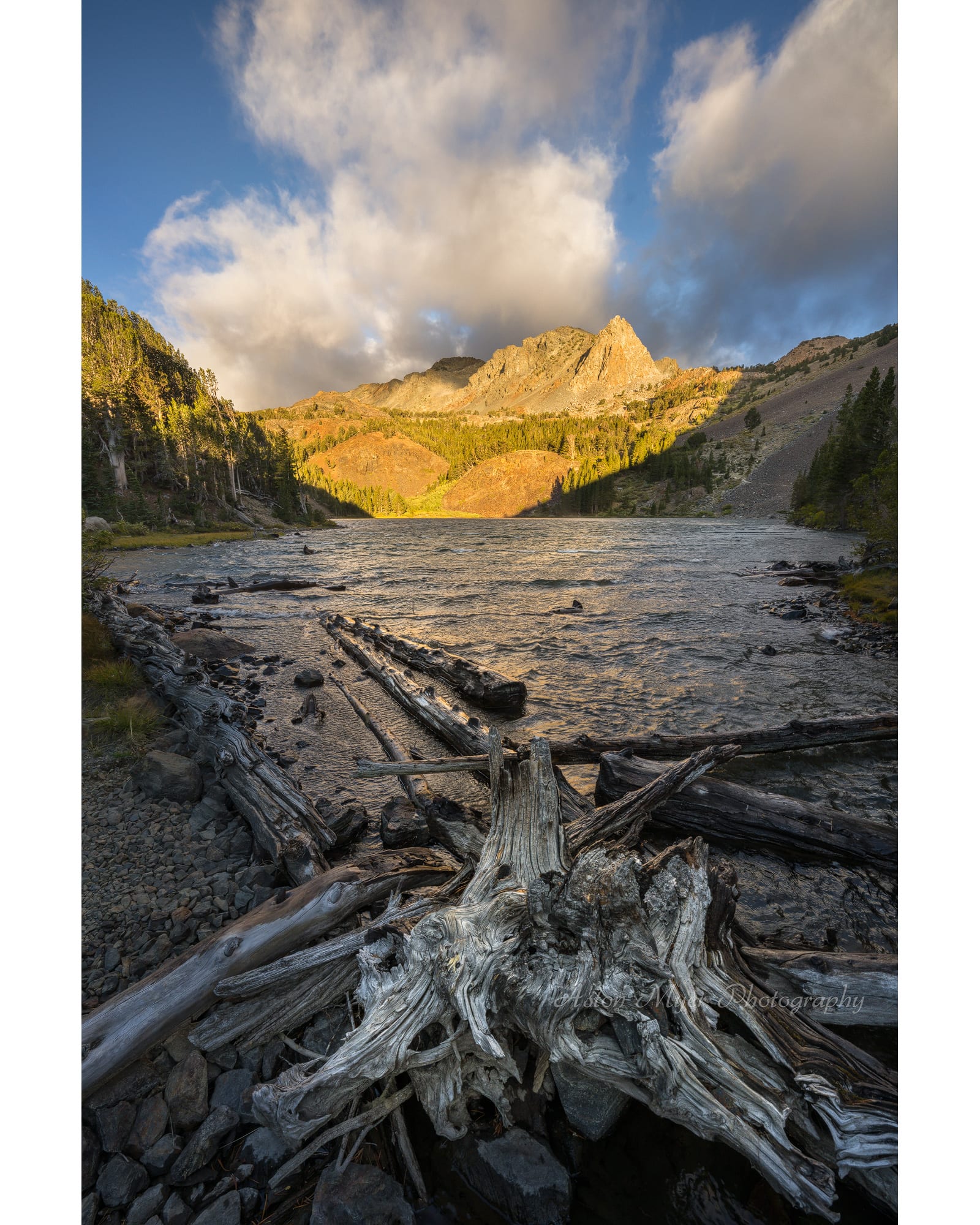 We work with so many talented local artists and have a deep collection of beautiful art and prints! Take a peek below and choose a statement piece which is both unique and local.
Buy Here: Fine Arts
Buy Here: Arts & Crafts
Finally, for a Mom who enjoys a surprise!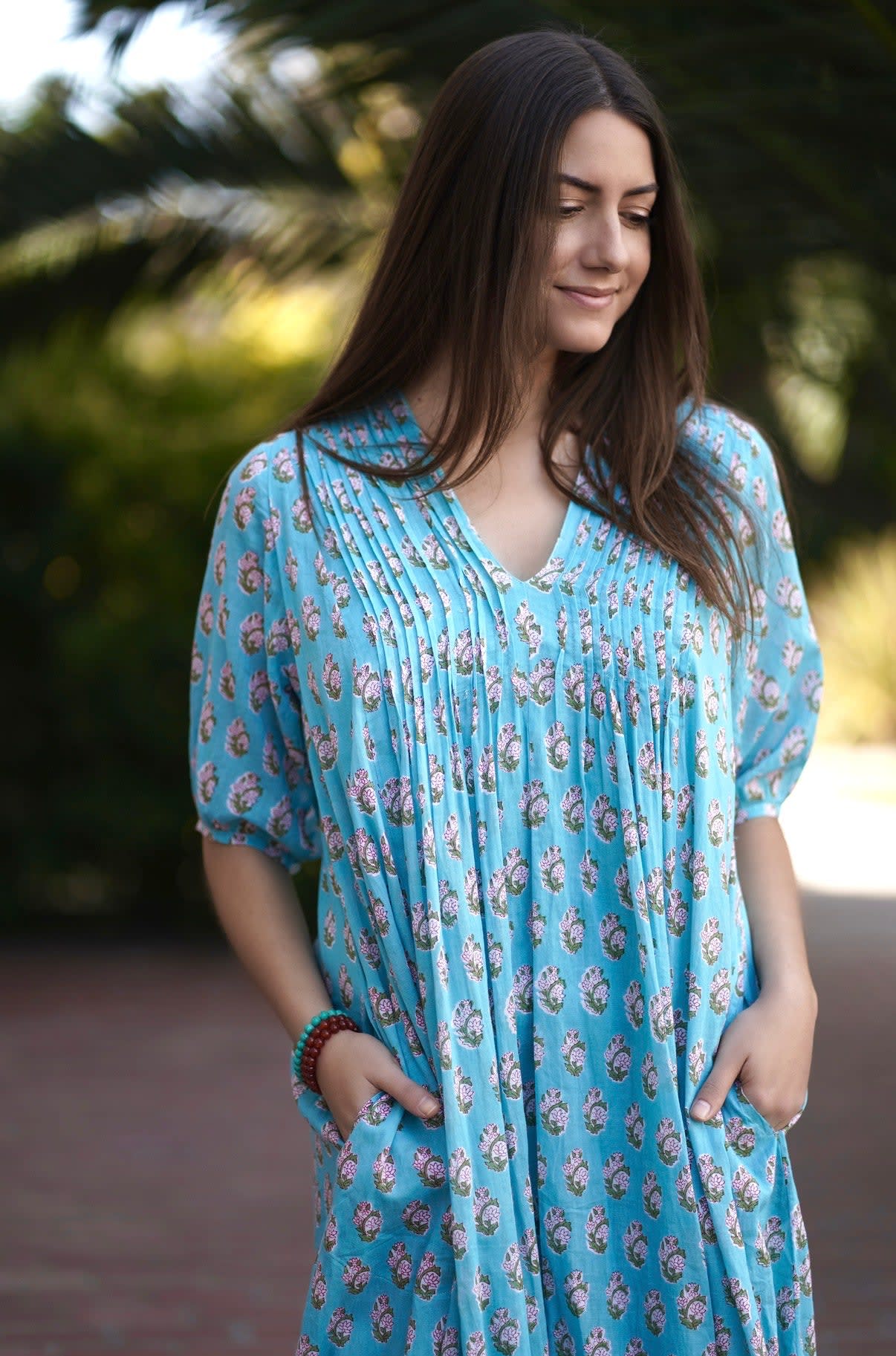 Spruce up the wardrobe with new designs, bags & purses from local artists and retailers. Find something which matches her style and add a new spark to her outfit.
Buy Here: Clothing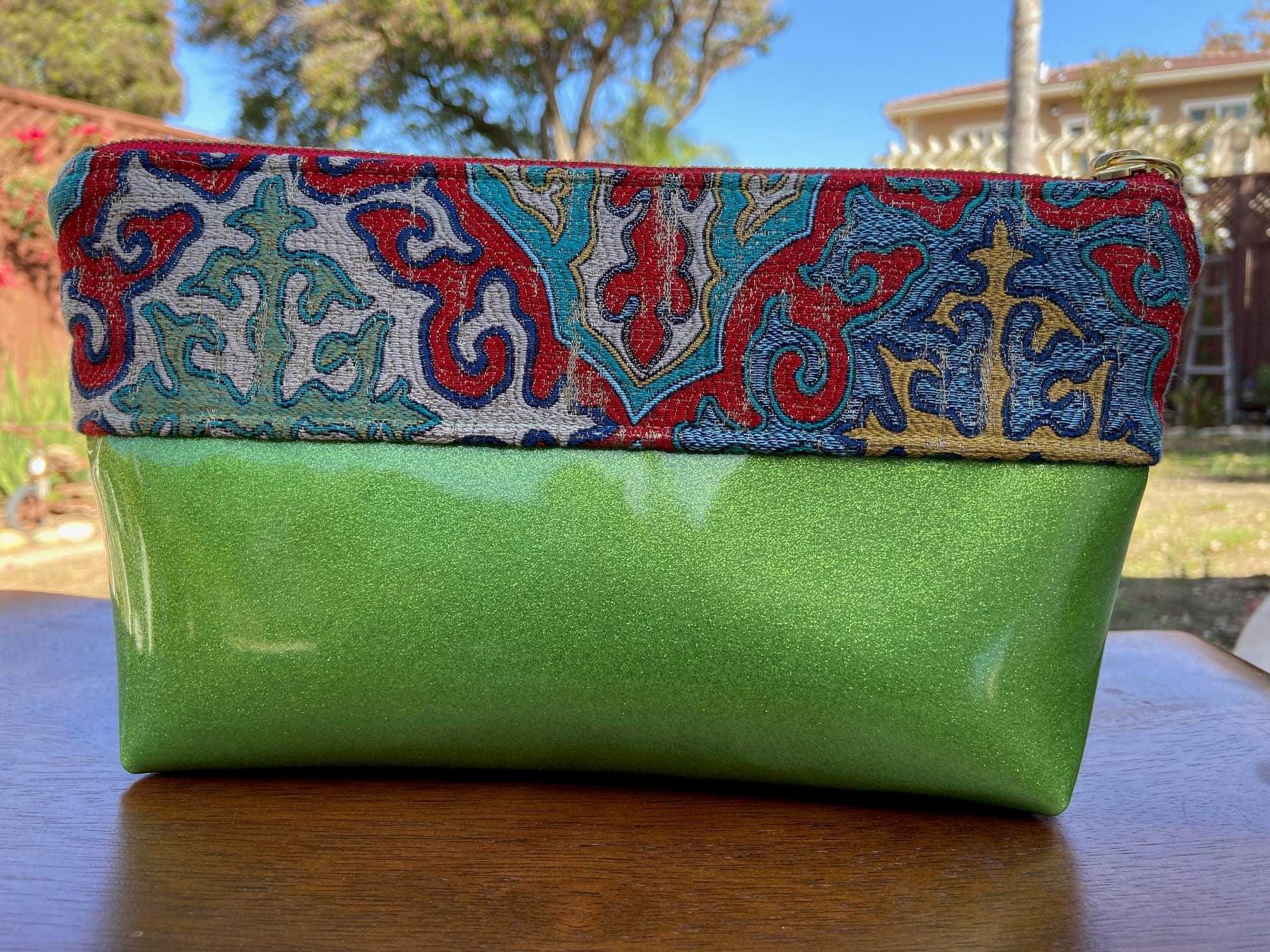 Buy Here: Bags & Purses