Handpicked Thanksgiving & Holidays Gift Ideas for 2021 ~ Supporting Local Bay Area Small Businesses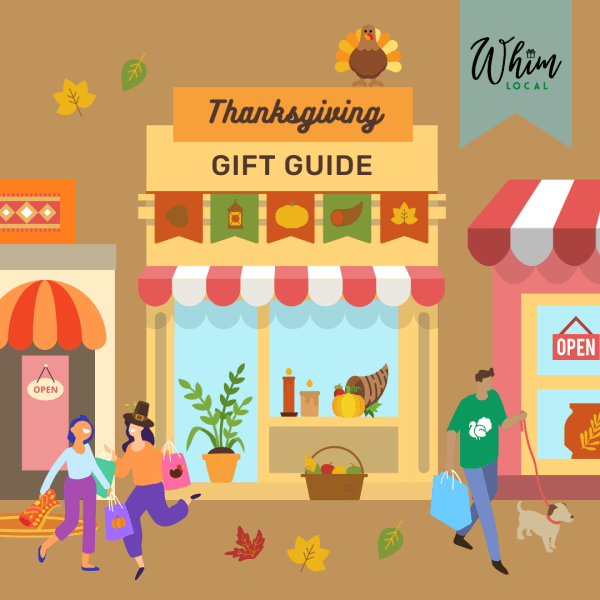 The season of thanks is here again but times still continue to be unprecedented. While most of us are able to work from the safety of our homes,our local communities, essential staff, and teachers continue to risk theirs.
The ones impacted the most even today are our local independent businesses who despite their unique stories and one-of-a-kind gifts and art, are facing yet another holiday season "normal" seems far away.
This holiday season, Whim invites you to uplift the spirits of our communities and express gratitude by helping our local businesses get back on their feet!
We bring to you a curated collection of autumn-inspired gifts and novelties from our own Bay Area Peninsula. There's something for everyone in this guide. Feel free to "give thanks" to yourself as well. You are supporting your local small businesses after all.
Thanksgiving Home Decor & Hostess Gifts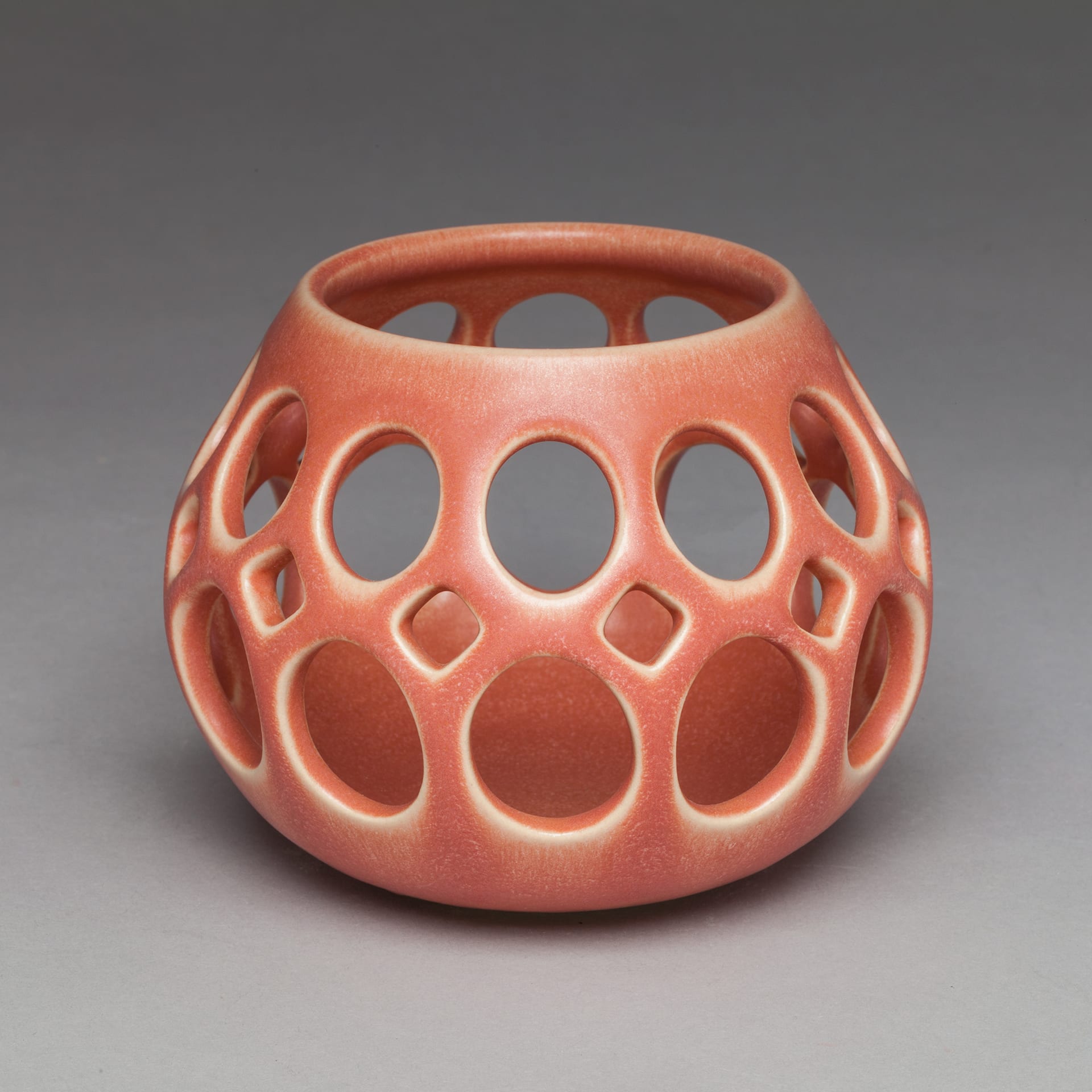 Let that little light of yours shine through this wheel-thrown tealight holder. Having hand-pierced and finished the stoneware with a satin glaze, Artist Lynne Meade proves that home decor was meant to be holey! Interplaying between light and shadow against the color of juicy rhubarb, its mid century modern design allows you to display it in urban and contemporary spaces.
Buy Here: Lynne Meade, Oakland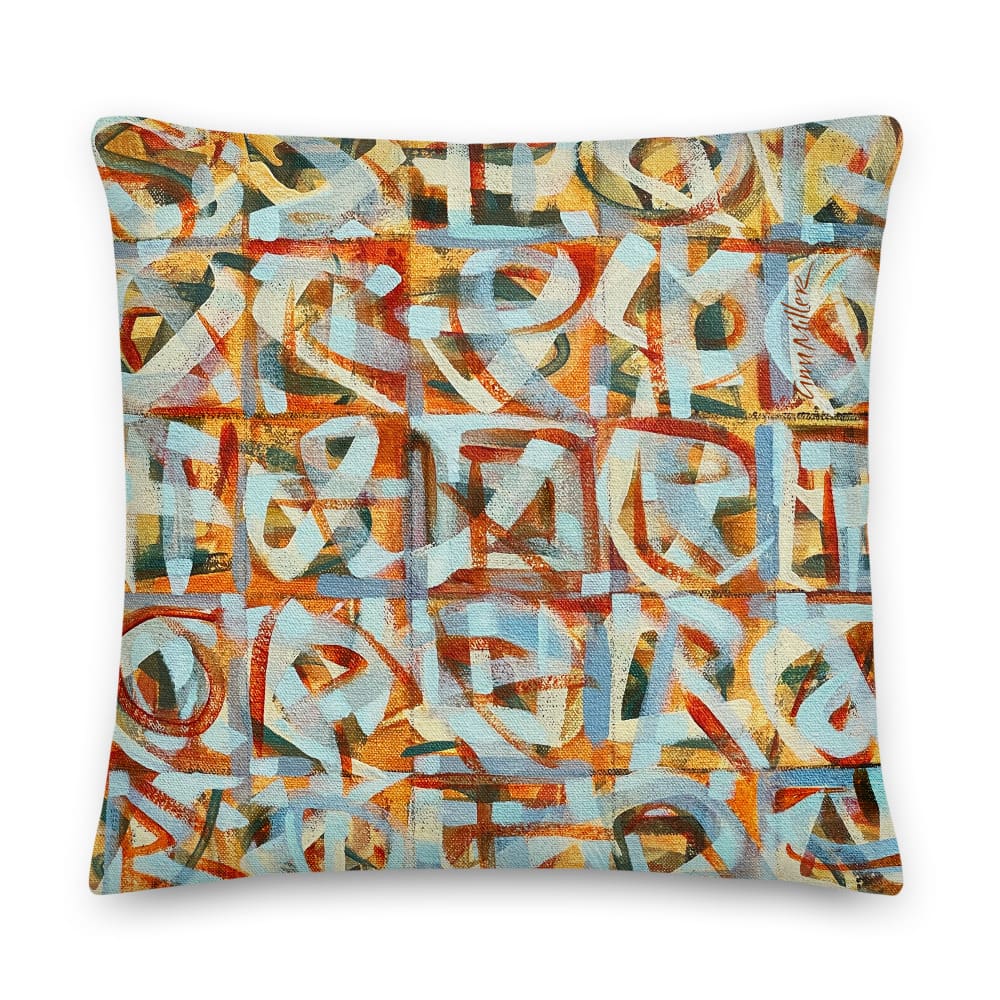 Lounge on the sofa or gift the hostess with a whimsical, calligraphic pillow by San Francisco native, Artist Ann Miller. With its pops of autumn colors throughout, the pillow conveys the mysterious carving discovered around Mediterranean archeological sites.
Buy Here: Ann Miller Design, San Mateo
Serve up culinary delights and inspiration with this beautifully handcrafted, functional tray of the Golden Gate Bridge by Bay Area Artist Alain Fastre. Made of birch veneer, the tray is satiny smooth, lightweight, and waterproof.
Buy Here: Alain Art Paintings, Mountain View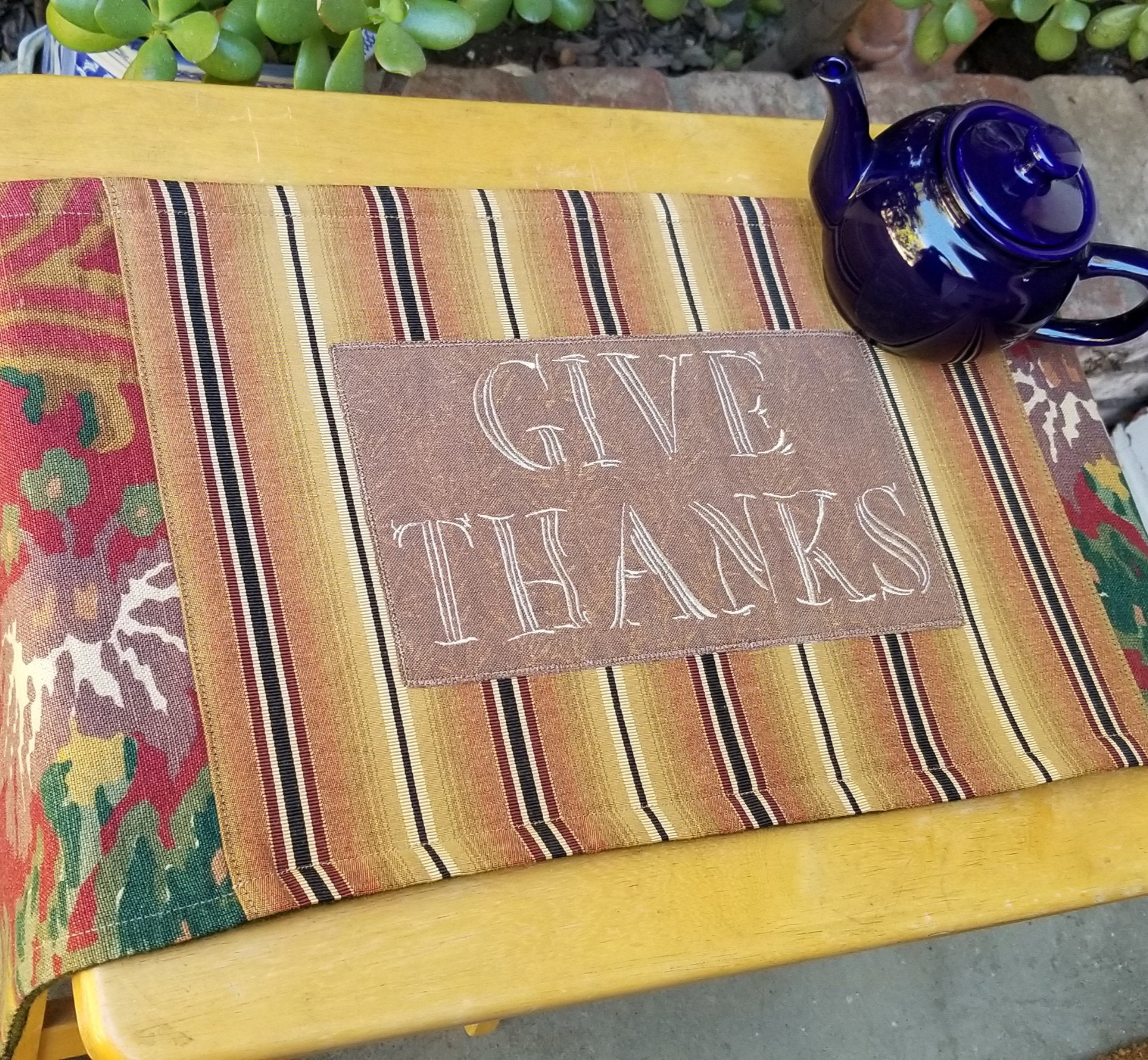 Embrace gratitude with this earth-toned runner with a vintage flair. Adorn your table, dresser, or bookcase for Thanksgiving or the whole year. Rescued from the landfill, these FabMo home decor fabrics were repurposed and lovingly embroidered. There's no better reminder to "Give Thanks" for sustainability and second chances.
Buy Here: Sew Well Said, Cupertino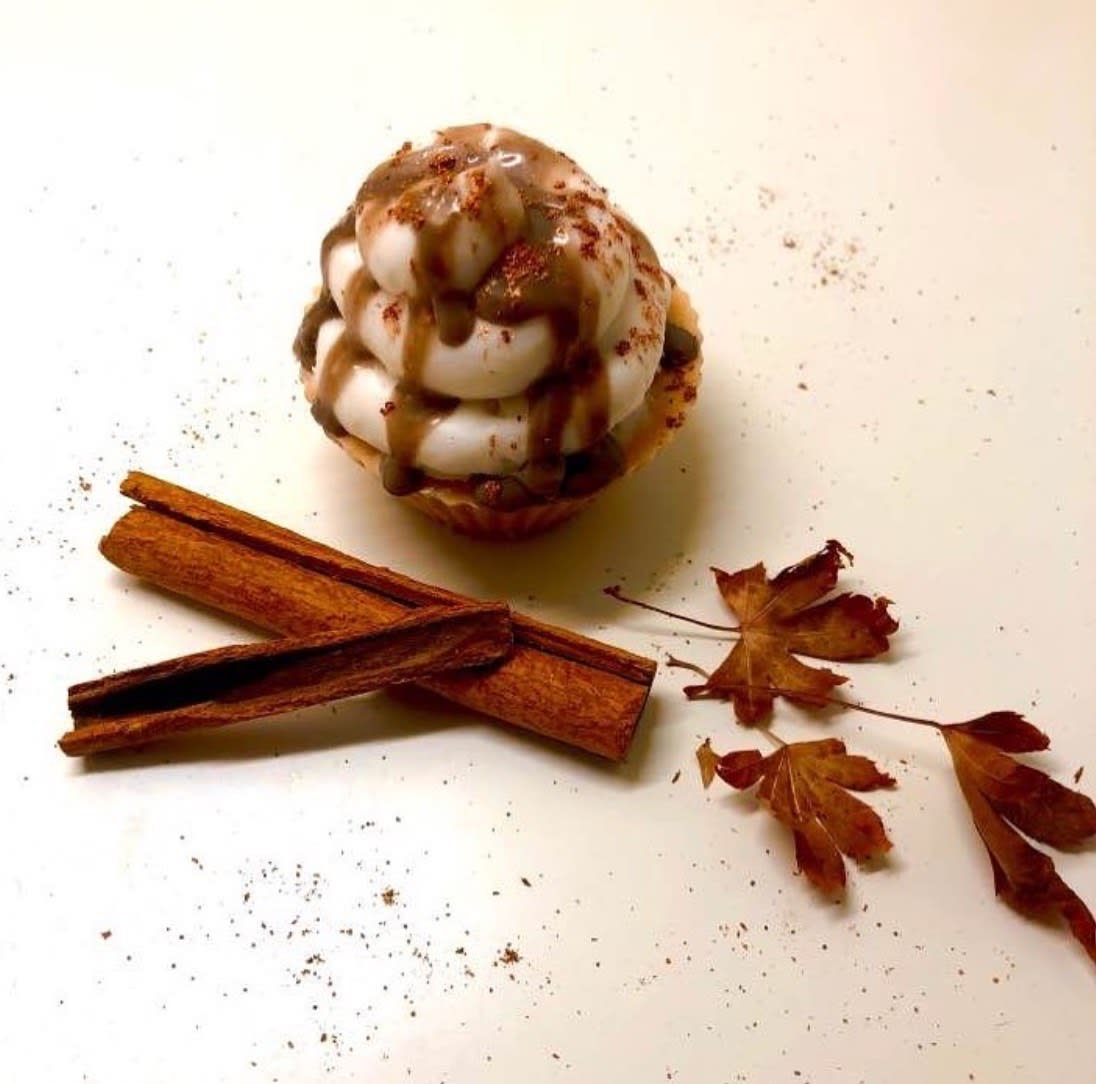 Give the gift of pumpkin pie-scented indulgence to a loved one (yourself included). Tickle the senses and nourish dry skin with a decadent, very realistic pumpkin pie soap made with cocoa butter. The two sisters/founders/makers call Ana 'N Shy a "kids' venture" because they are, indeed, kids! Kids with heart, that is. They donate their proceeds to various charities and social causes. They're an inspiration for the next generation, delighting not only customers but also serving those in need.
Buy Here: Ana 'N Shy, Foster City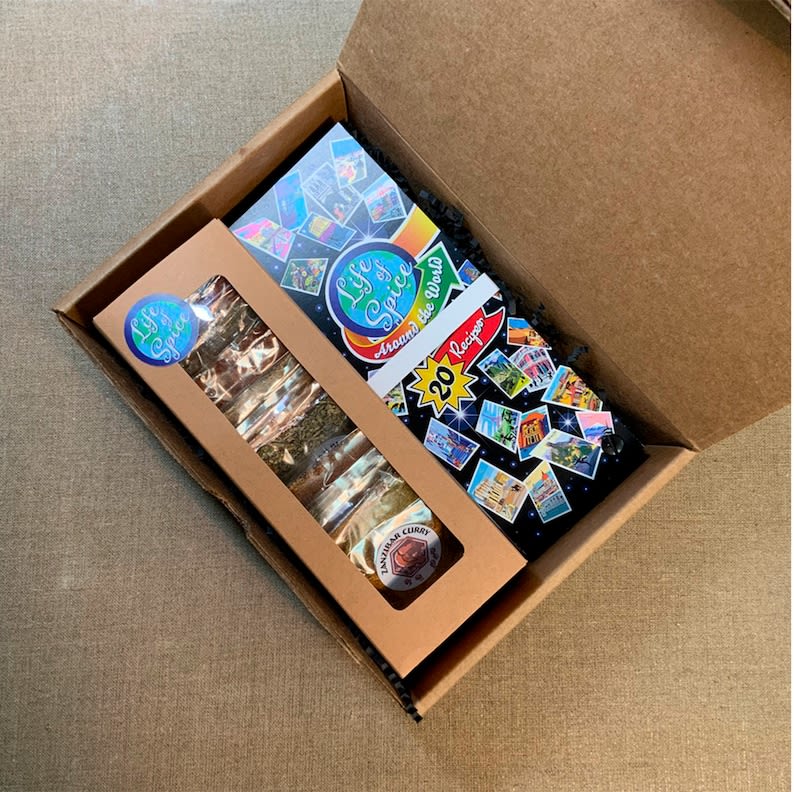 Perfect for the foodie or wanna-be chef in your life, this gift box of 20 spice blends has been curated by Bay Area native and award-winning executive chef, Danae McLaughlin. The gift box includes whole form and organic spices that the chef had savored and sourced from around the globe, such as Vadouvan from India and Shichimi Togarashi from Japan. A recipe booklet is also included with the option of a gift note or personalized greeting card.
Buy Here: Life of Spice, Los Gatos
Space-saving, retro, multifunctional home decor that comes as a set...need I say more? Delight your guests with hors d'oeuvre in 4 stylish, tinted glass bowls complete with a nifty toothpick holder. Then prepare for the "ooh's" and "ah's" when you stack the bowls and form a wine bottle, transforming dishware into home decor. Voila! You've served and entertained your guests with practically the wave of your hand.
Buy Here: Ladera Garden and Gifts, Belmont
Thanksgiving Clothing & Accessories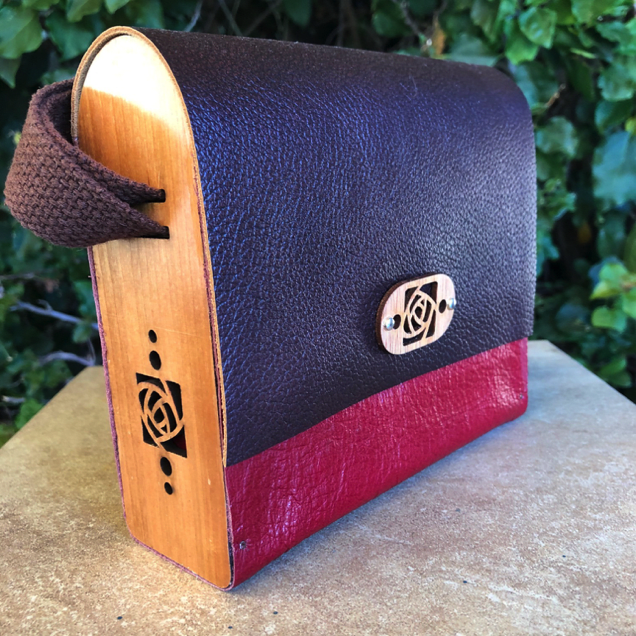 Eye-catching, versatile, and unique, this laser cut wood and leather purse is handcrafted with 100% upcycled materials. Parade the delicate details of the embossed, painted, and stitched leather. Make it all your own with your choice of laser cut wood styles and color combos.
By adjusting the woven strap, this lightweight beauty can be worn as a crossbody or shoulder bag.
Buy Here: Yellow Rose, Mountain View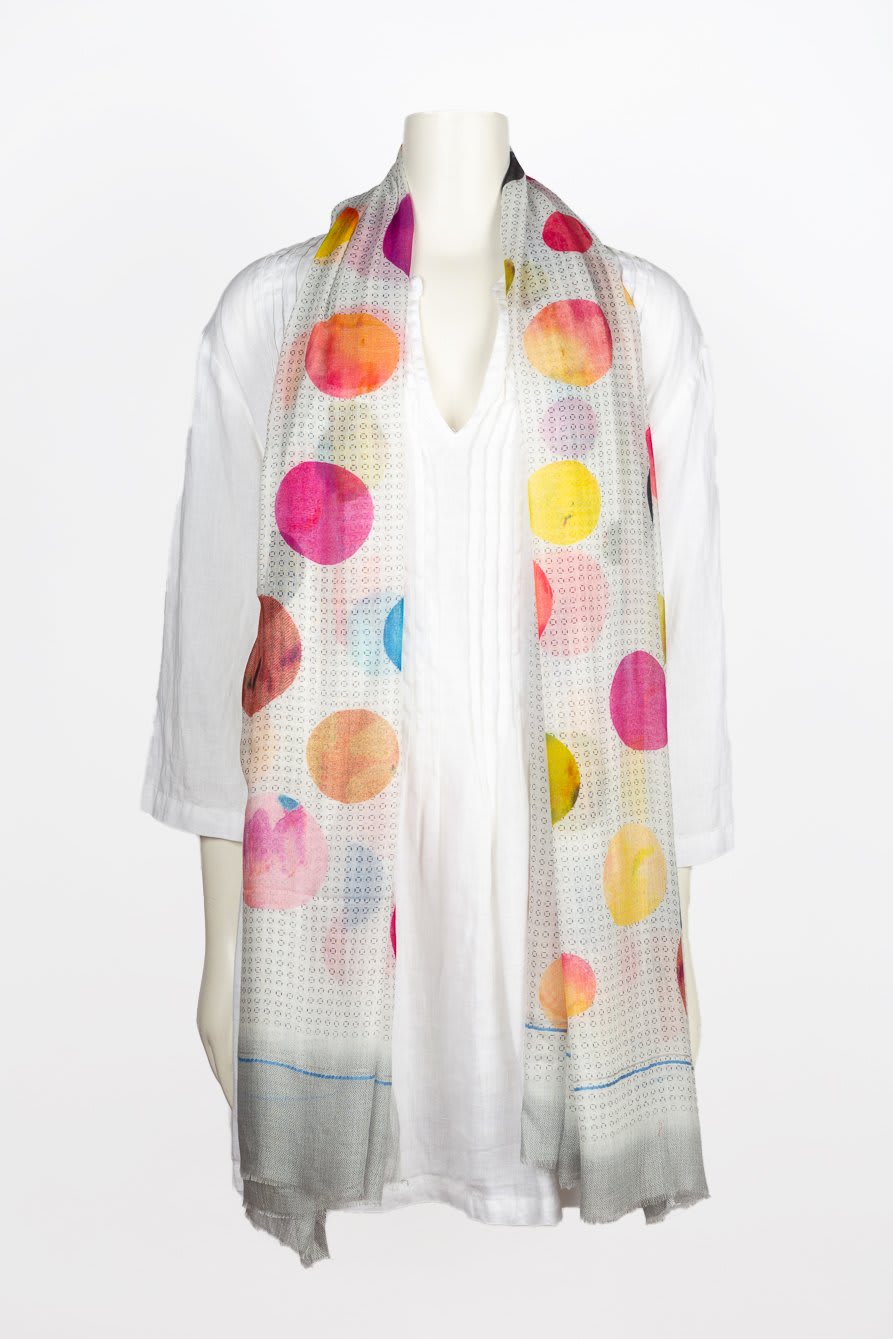 Scarves have a magical way of pulling any outfit together. The Amelia Geo Flo Scarf is no different. This scarf is chic, eclectic, and rich with its earth- and jewel-toned floral motif and geometric shapes. Made of breezy modal and silk.
Buy Here: Dolma, Palo Alto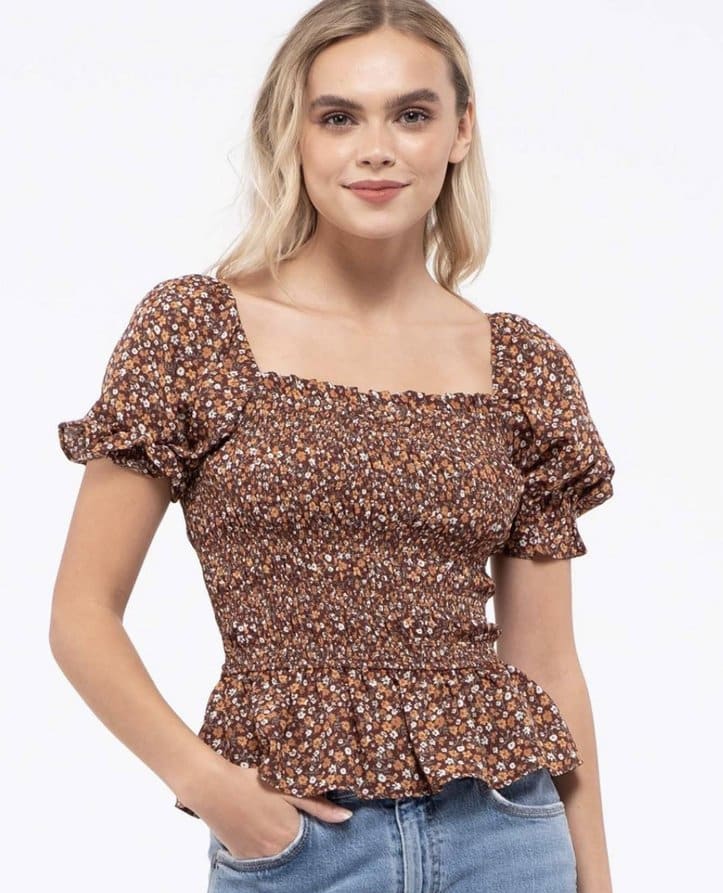 A fall floral top that you can dress up or down with jeans or a skirt, the Addison Smocked Top is flattering and adorable. Loveliness is in the details with a square neckline, puff sleeves, and peplum smocked body.
Bring some sparkle to the table with the Fall Celebration Cami. The scalloped V-neckline and gold speckles are bound to get you compliments at Thanksgiving dinner (and year-round for that matter)!
Buy Here: Urbanization, San Carlos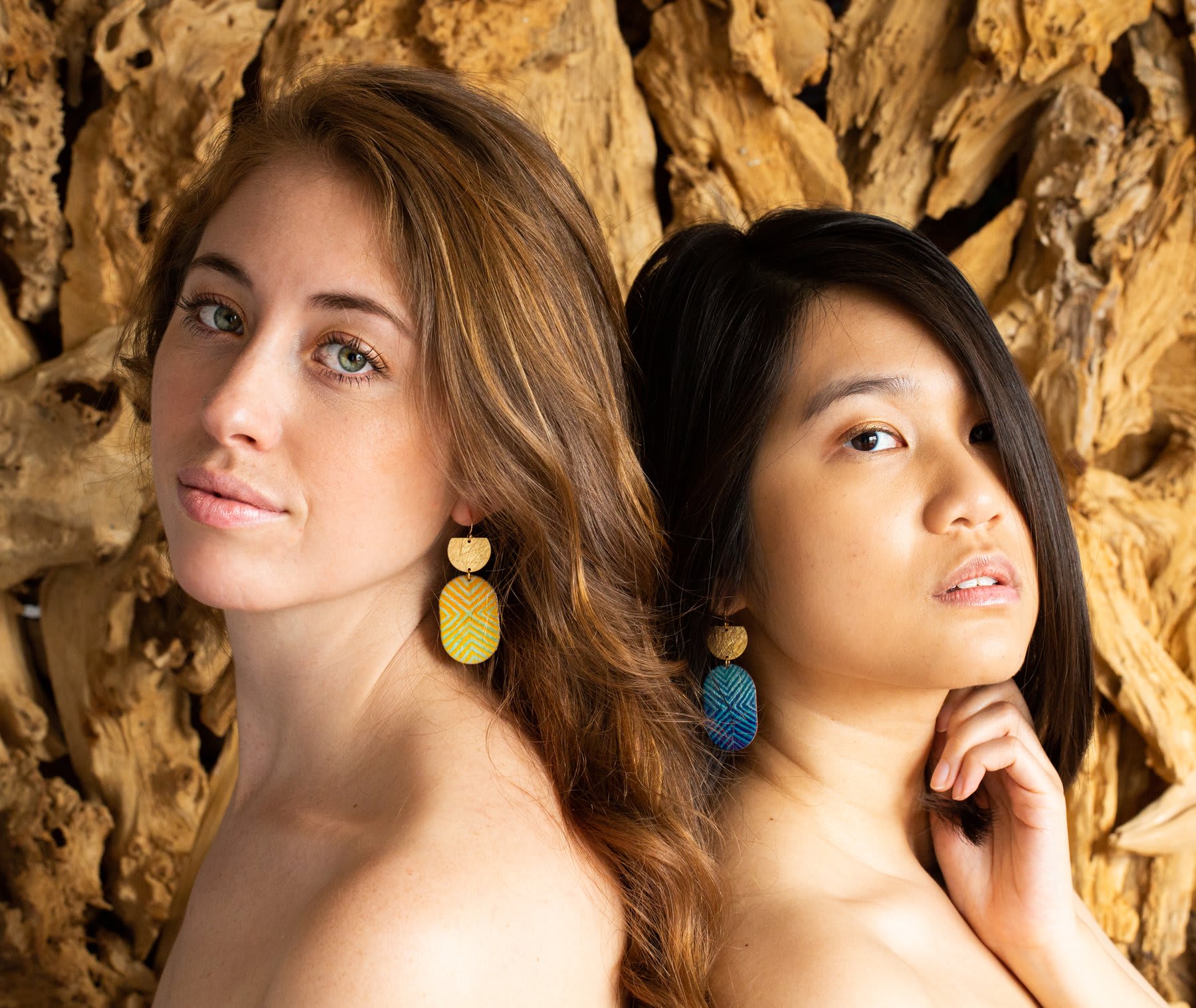 Ignore all the rumors with a set of Rumor earrings. Sgraffito is an Italian artistic technique that was applied in creating these one-of-a-kind earrings. By scratching through the top layer of enamel, an underlying layer of contrasting color is revealed. Embrace your individuality with these wearable pieces of art.
Buy here: Ivy Handmade, San Mateo
Thanksgiving Gifts for the Art Lover in your party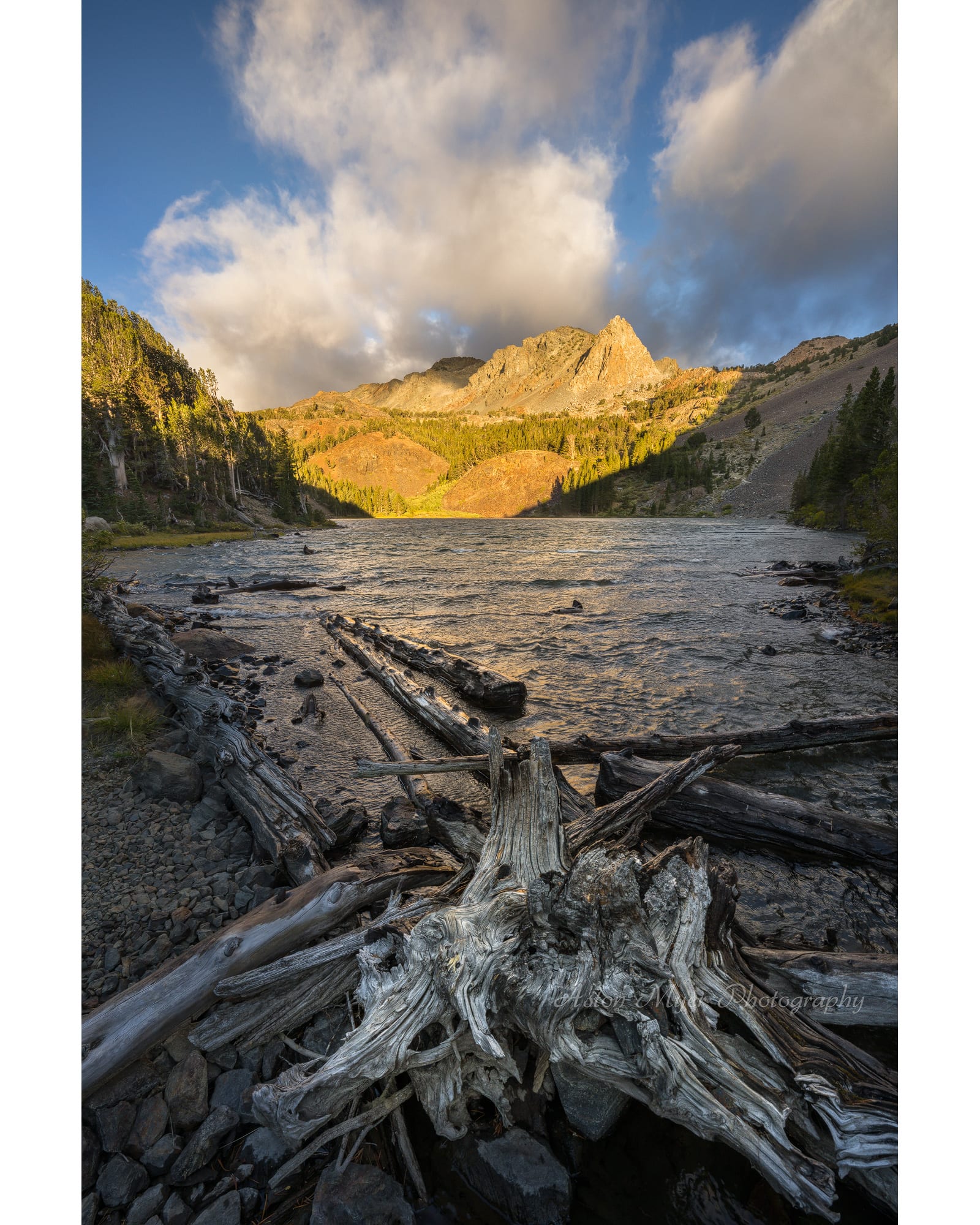 Bring California in autumn into your home with landscape photography prints. Picture-perfect for the outdoorsy art lover, matte prints available in 5 different sizes. Framed and unframed options.
Buy Here: Aston Myer Photography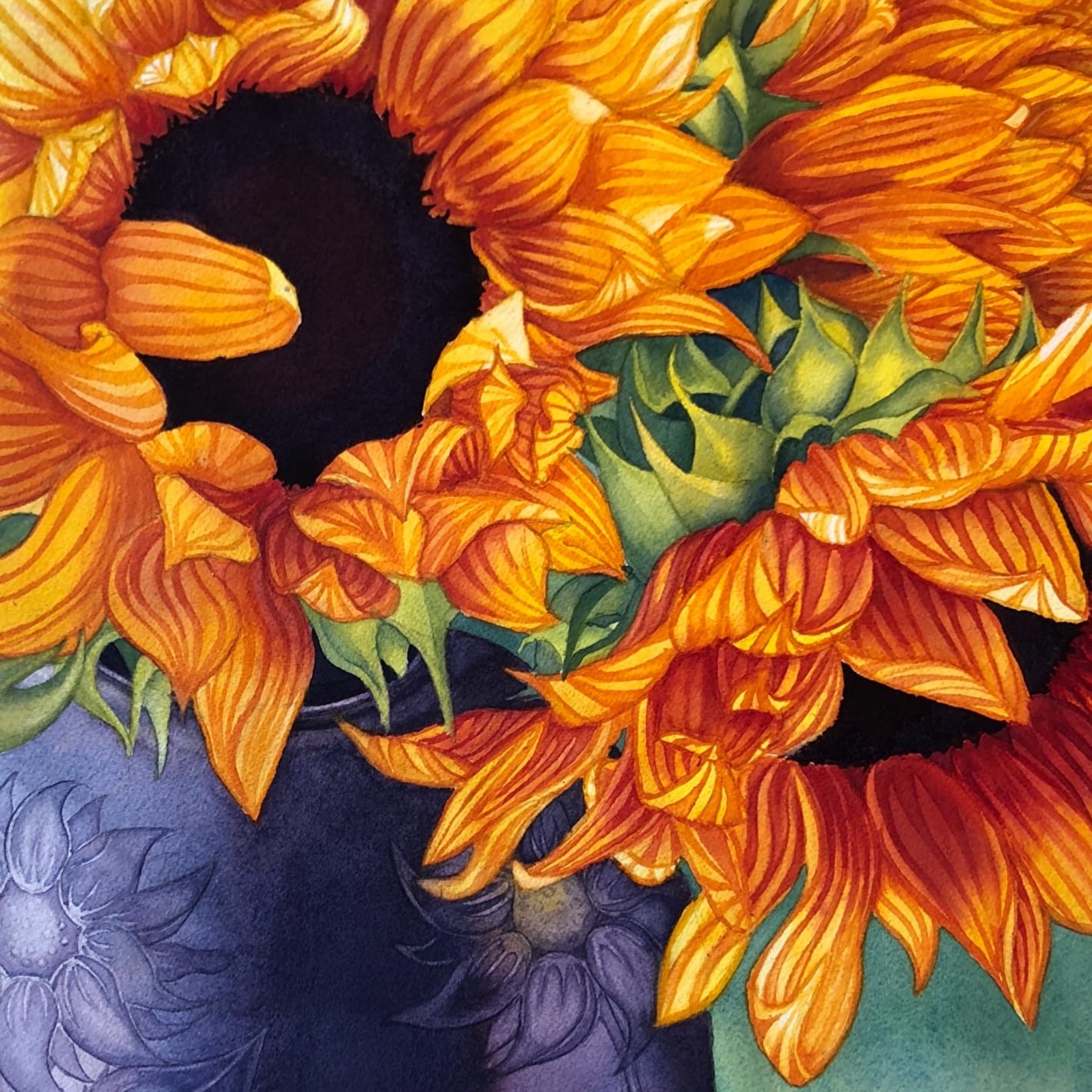 Sunflowers and autumn go hand in hand. Through her vivid watercolor painting, "Sunflower Burst," Artist Amy Rattner marries the flower and season together. The 14"x18" original watercolor comes framed and matted under anti-glare acrylic glass.
Buy Here: Amy Rattner Art, San Carlos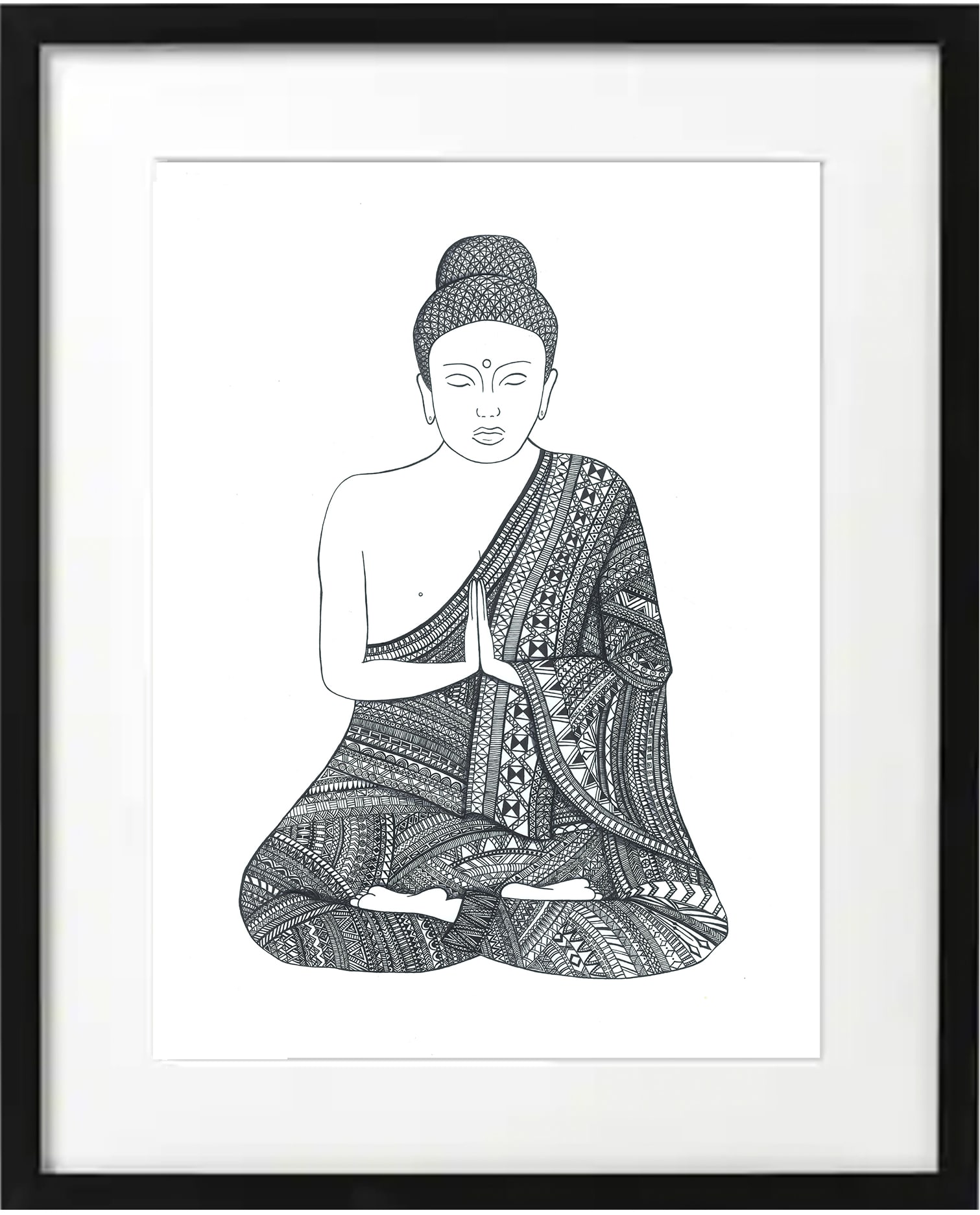 Amidst the hectic holiday season, find serenity with the presence of "The Buddha" in your home. Search closely for the hidden words inside the Buddha's adornment! The print includes a card that reveals the meaning. High-quality print on 250gsm paper of the original pen drawing.
Buy Here: Karriena Art, San Francisco
Farm-to-table for your wall. Enjoy the vivid colors and textures of an autumn harvest bounty from your dining table or kitchen. Artist Paul Hastings of 1066 Photographic Art tells a story by capturing the images of everyday objects as well as the breathtaking landscapes of California.
Printed on heavy satin photo stock, the prints are available in various sizes
Buy Here: 1066 Photographic Art, San Jose
Thanksgiving Gifts for Kids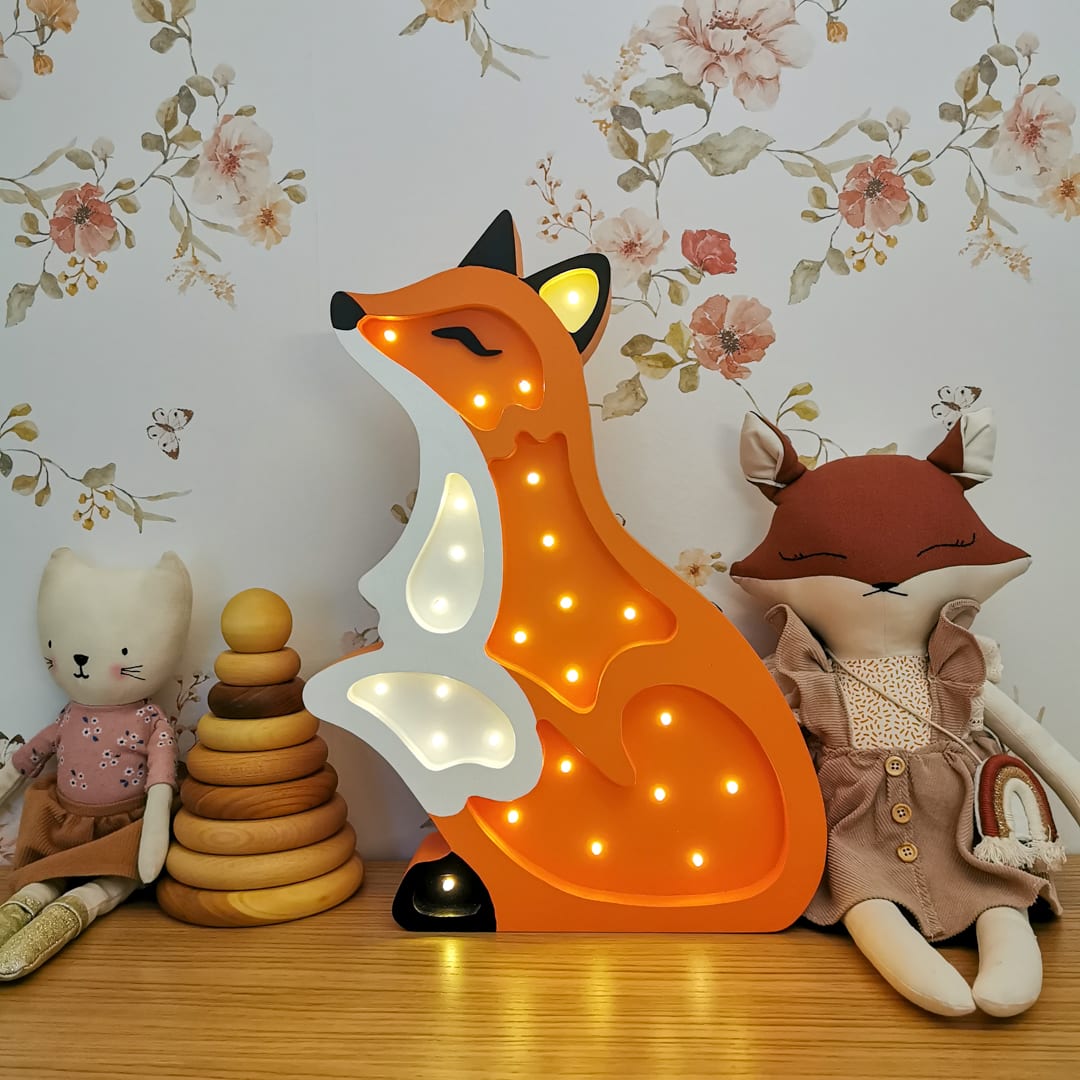 Illuminate your little one's room with whimsical, handmade LED night lamps. Crafted with Norwegian pinewood, these charming lamps are hand carved, painted, and designed in Norway.
Put these loveable creatures on the dresser or hang them on the wall.
Buy Here: Nordic Nest, San Carlos
What does a taco, cat, goat, cheese, and pizza have in common? Find out with this competitive card game that requires rapidfire reflexes, a nimble brain, and hand-slapping action. Gather 2 to 8 players (age 8+), follow the easy rules, and have a blast!
Buy Here: Cheeky Monkey Toys, Menlo Park
Personalized & DIY Thanksgiving Gifts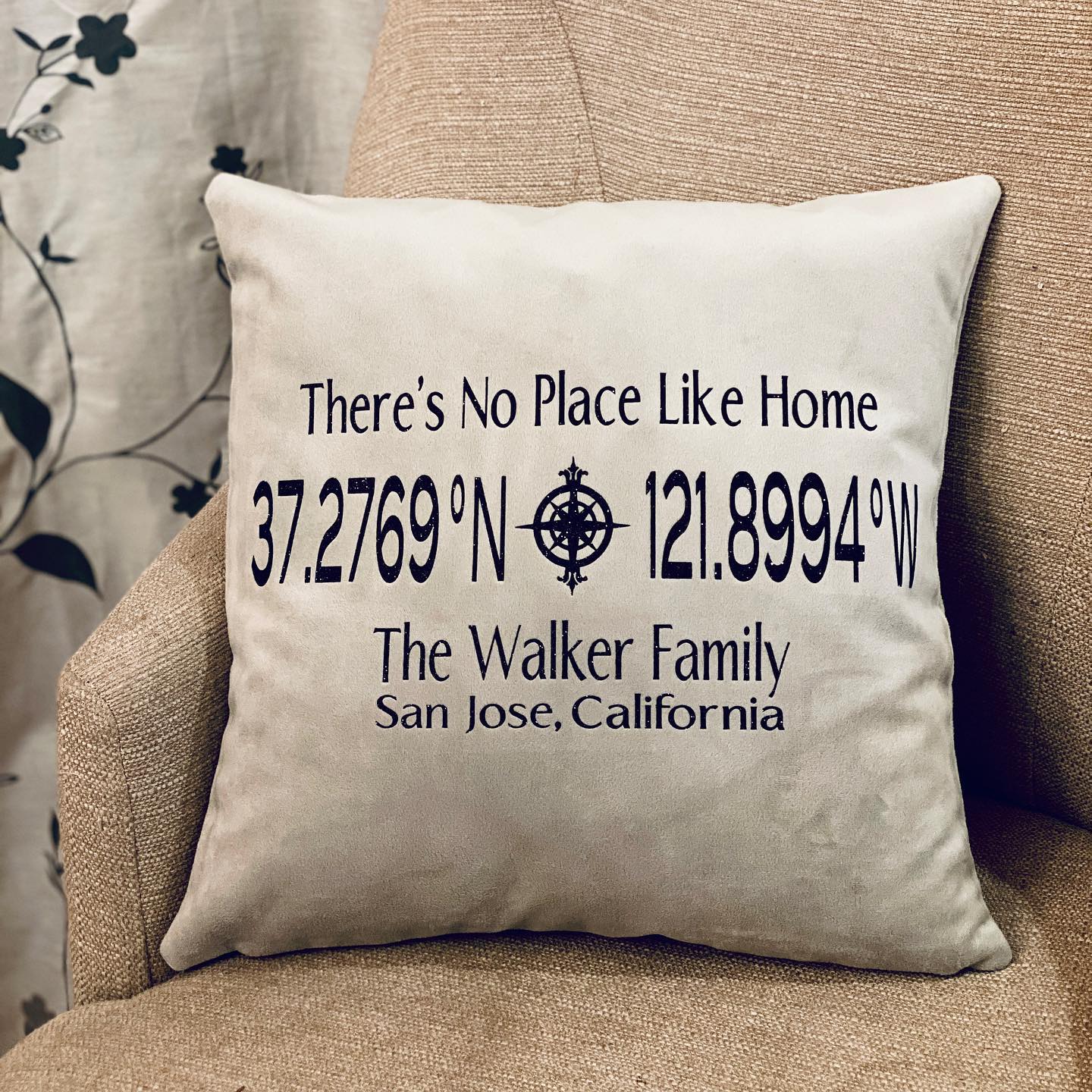 Custom hand-engraved and embroidered GPS coordinates of your selected city on wooden signs, pillows, and flour sack dish towels. You'll always find your way home with these personalized decor items.
Buy Here: Fancy Nancy Creations, San Carlos
Bring out your child's inner artist with a custom-made vase! The vases are already formed and serve as a blank canvas for the kiddos to handprint, paint, and design any way they fancy.In one week, a precious keepsake will be ready for gifting to Grandma and Grandpa (or silly Uncle Phil).
Buy Here: Laurel Street Arts, San Carlos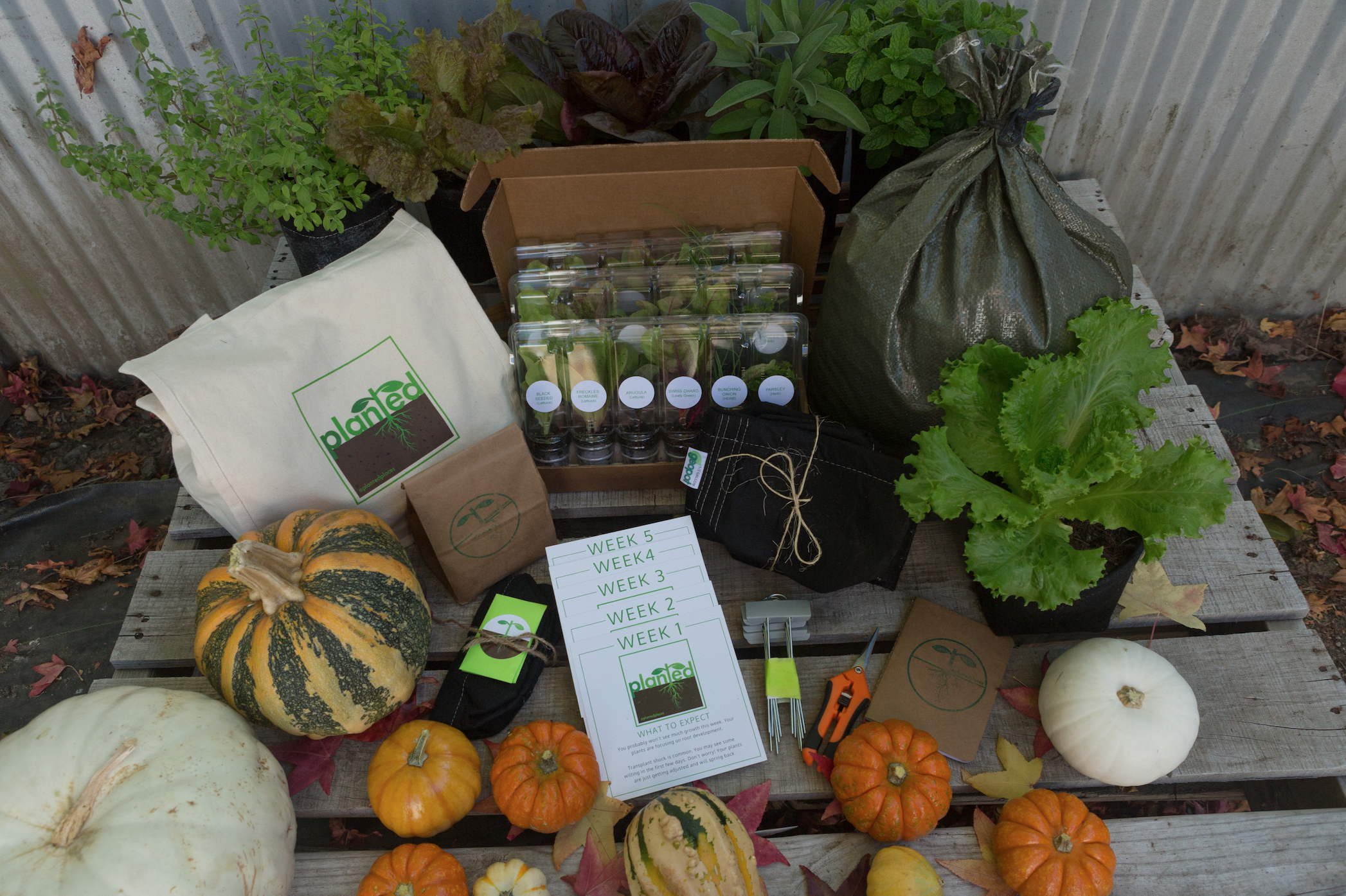 Getting those beneficial greens in your diet has never been easier! For the health-conscious and future health conscious folks alike, a Planted Places membership tailors to your greens and herb needs. The membership includes access to a box subscription containing everything you need to grow organic leafy greens, herbs, and microgreens. The box also includes pots, soil, and amendments. You'll also gain access to gardening training, custom video tutorials, and ongoing support from garden coaches.
Buy Here: Planted Places, Los Gatos
Talented artists and compassionate small businesses abound right in our very own backyard of the Bay Area Peninsula. All of the products in this gift guide support the mission of these local businesses. They also have special stories to tell, including ones that give back to the community. Thank you for supporting your local community!